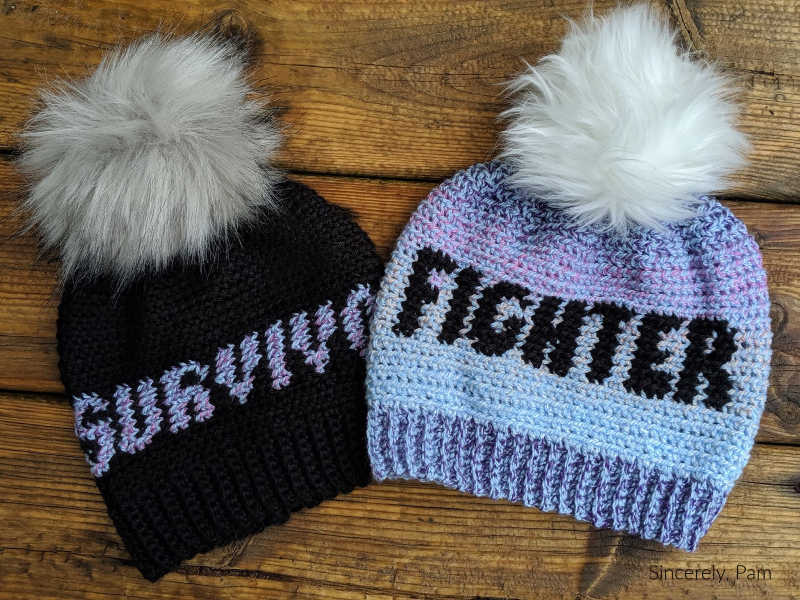 This is going to be an emotional post for me to write and I will tell you why below. Firstly, the Crochet Cancer Challenge 2019 put on by Sweet Potato 3 is in it's 6th year. I have been participating for 4 years, but this is my first year designing something specifically for this event. It hit extra close to home this year, and I spent a lot of time trying to figure out exactly what I wanted to design. Want 31 free hat patterns? You will get a FREE hat pattern in exchange for your pledge to make a hat to donate. That is 31 Free Hat Patterns as long as you promise to Donate 31 Hats.

Why this is so important to me.
On February 14th, 2019, my Dad was diagnosed with stomach cancer when he was being tested for something completely unrelated. Even though it was inoperable, we remained hopeful. My Dad underwent very extensive chemo and radiation, throughout the Spring and Summer. My Dad received the incredible news just one week ago that the treatments had been successful! He is now in remission and getting stronger each day. Originally I had designed the FIGHTER beanie for him. He stayed so strong throughout his fight. I am still inspired by his perserverence. The day we got the news that the tumor shrunk and is now benign, was the day I designed a second hat that reads SURVIVOR.
In honor of my Dad's diagnosis, battle, and recovery, I have designed these hats for him. The awareness ribbon color for stomach and esophogeal cancer is periwinkle. I designed these hats using Loops and Threads Kai since it was the closest yarn I could find locally in this color.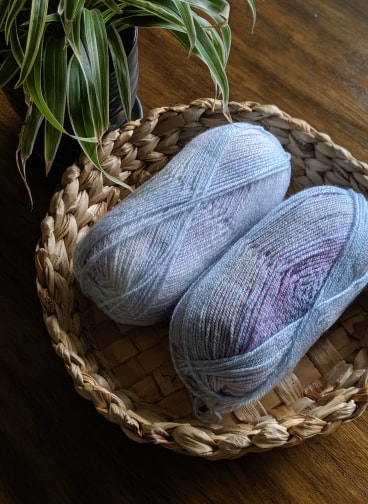 Perwinikle is the color of Stomach and Esophogeal Cancers.
The color I am using is Cupcake. It's a light blue with long self-striping changes of purple, pink, and dark blue running through it. In order to get the contrast I need for the wording to really show up, I am using Caron Simply Soft in black. Althought Kai is a #3 weight, and Simply Soft is a #4, my gauge and tension were the same and it did not affect the outcome of my hats. As always, anytime you are mixing weights or even just brands of yarn in the same project, make sure you keep checking your gauge throughout the project.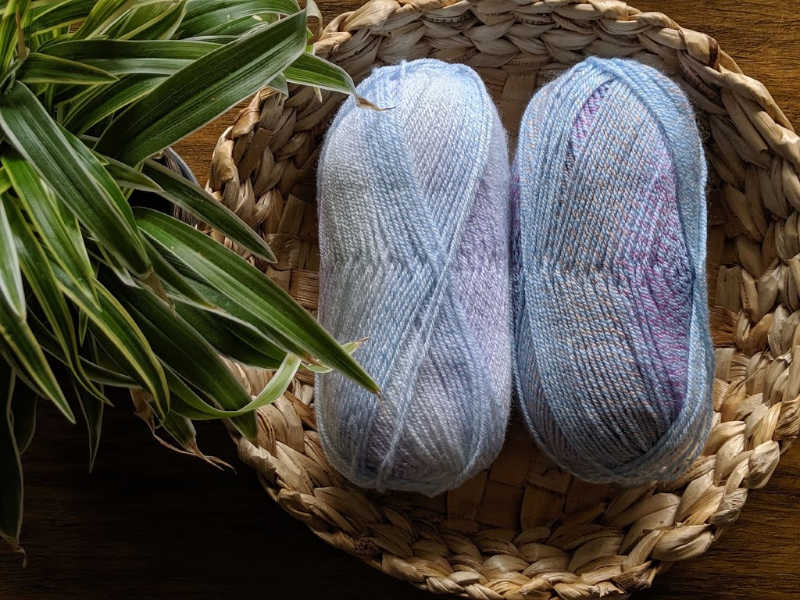 Crochet Cancer Challenge 2019
How to get the patterns for FREE!
The FIGHTER and SURVIVOR beanies will always be available for free on my blog HERE and HERE, or you can purchase the ad-free PDFs on Ravelry, Etsy, or LoveCrafts.
More links about the Cancer Challenge are below:
Cancer Challenge Introduction, what is it, click HERE.
What type of hat should I make, what sizes and where should I get the patterns, click HERE
What type of yarn is recommended for the hats, click HERE
Where should I donate my hats, click HERE
A fun "start early" project you can add to your hats, click HERE
Challenge others to join and more fun information, click HERE