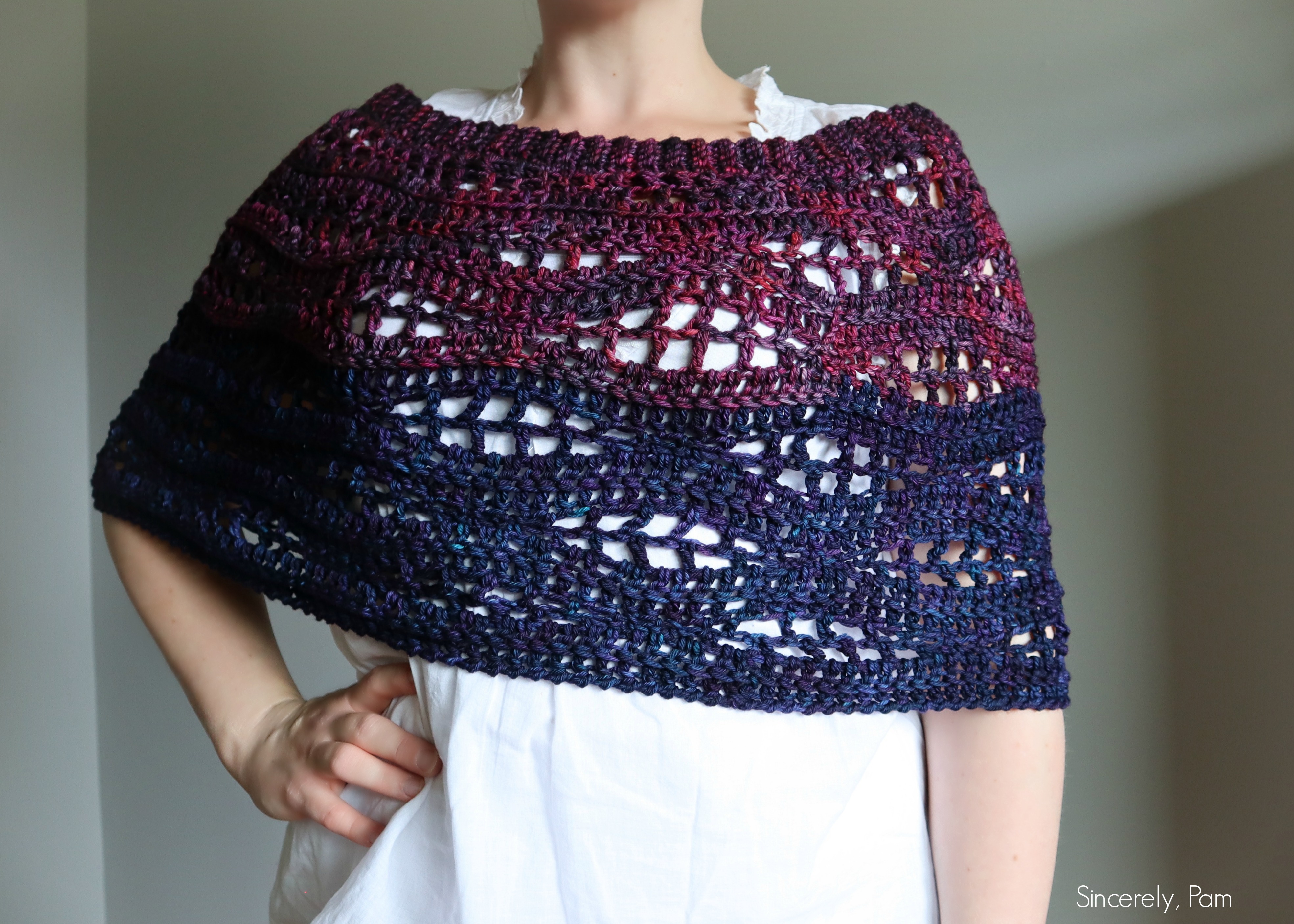 Fall is almost here and this yarn was calling my name. I had purchased some Malabrigo Rios a year or so ago and was hanging onto it for a special project. I picked it up, caressed it, and put it back several dozen times, not knowing what it was to become. Finally, I heard a whisper. I chained. It sung. I cried.
Ok, it was not nearly that dramatic, but I will say that my hook took off flying when I started this project. The Whitby Ponchette was EXACTLY what this yarn wanted to be.
The Whitby was written in 6 sizes, from 18″ Doll, up to Ladies 3X. See the chart below for measurements and approximate yardage. Keep reading for a coupon code valid until August 27th, 2018!

>>> ADD IT TO YOUR RAVELRY FAVORITES AND QUEUE! <<<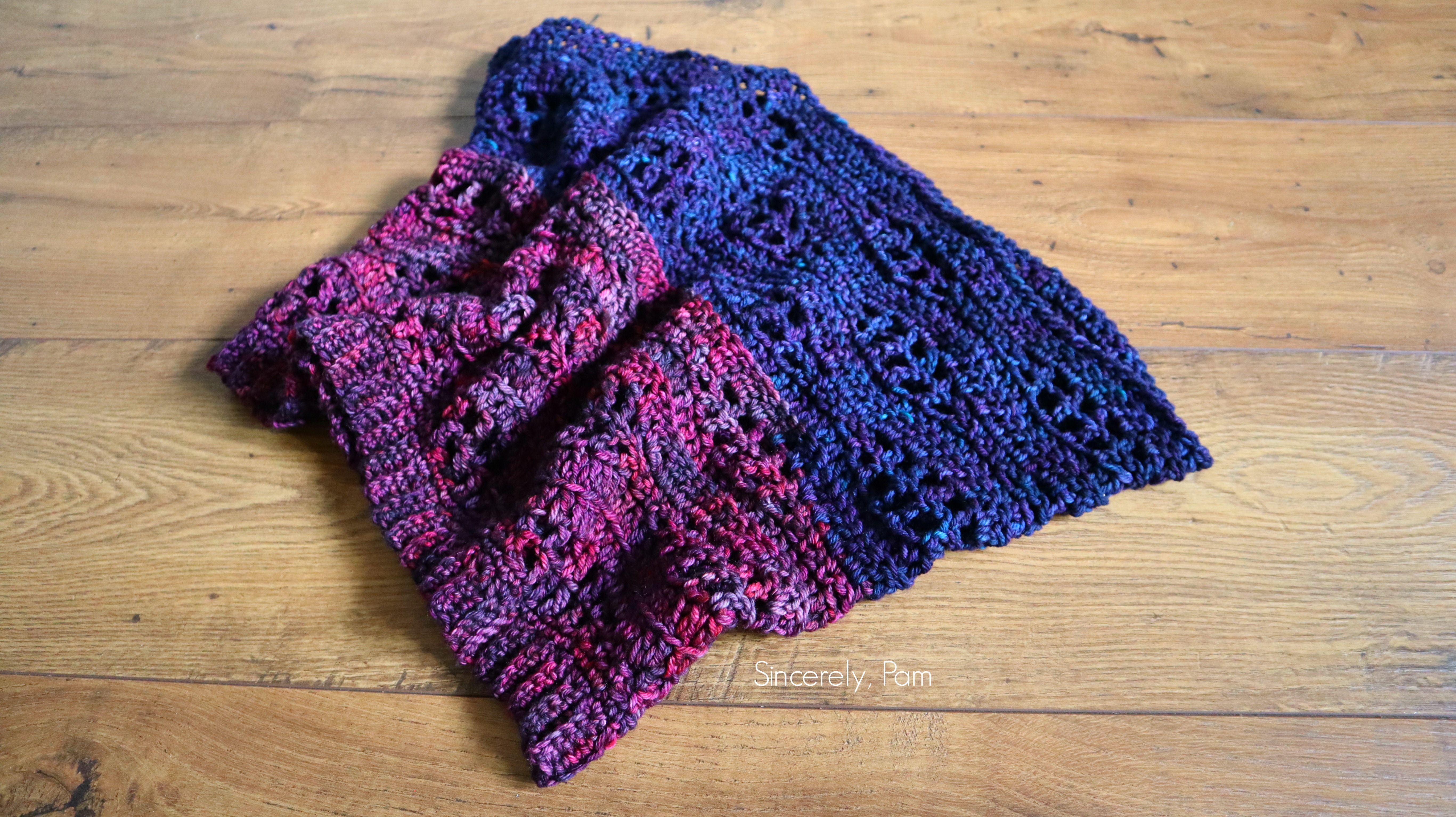 The Whitby Ponchette is an absolute chameleon! Dressed up for a night out, dressed down with your favorite jeans, or even worn as a cowl around your neck, this accessory appeals to all! Ready to grab your copy? Snag the pattern on Ravelry and use the code WHITBY to get 33% off the pattern until August 27th, 2018. Check out these beautiful tester photos! What yarn will you be making yours in?
Child Small by Diane using Red Heart Soft and Lion Brand Wool-Ease.
Ladies S/M by Katelyn using Red Heart Hopscotch.
Child Small by Lindsey using Yarn Bee Soft & Sleek.
Ladies S/M by Michelle.
Child Small by Steph using a Caron Cake.
Child Large by Stevee using Red Heart Boutique.