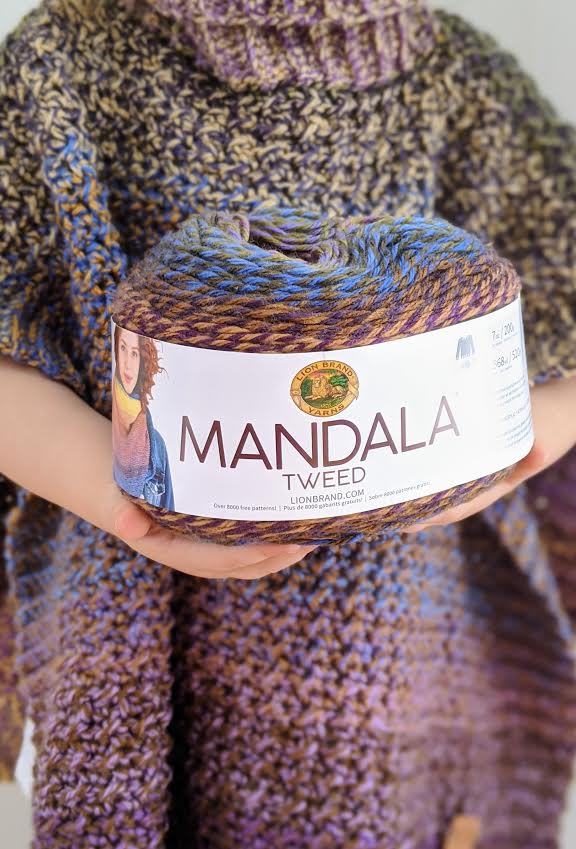 Although YarnCanada.ca sent me this Mandala Tweed yarn to review, all opinions are 100% my own.
I was really excited when Yarn Canada contacted me asking if I would be interested in trying out some Lion Brand Yarn Mandala Tweed and then writing a review. I have used the original Mandala yarn before and was excited to see what the difference might be!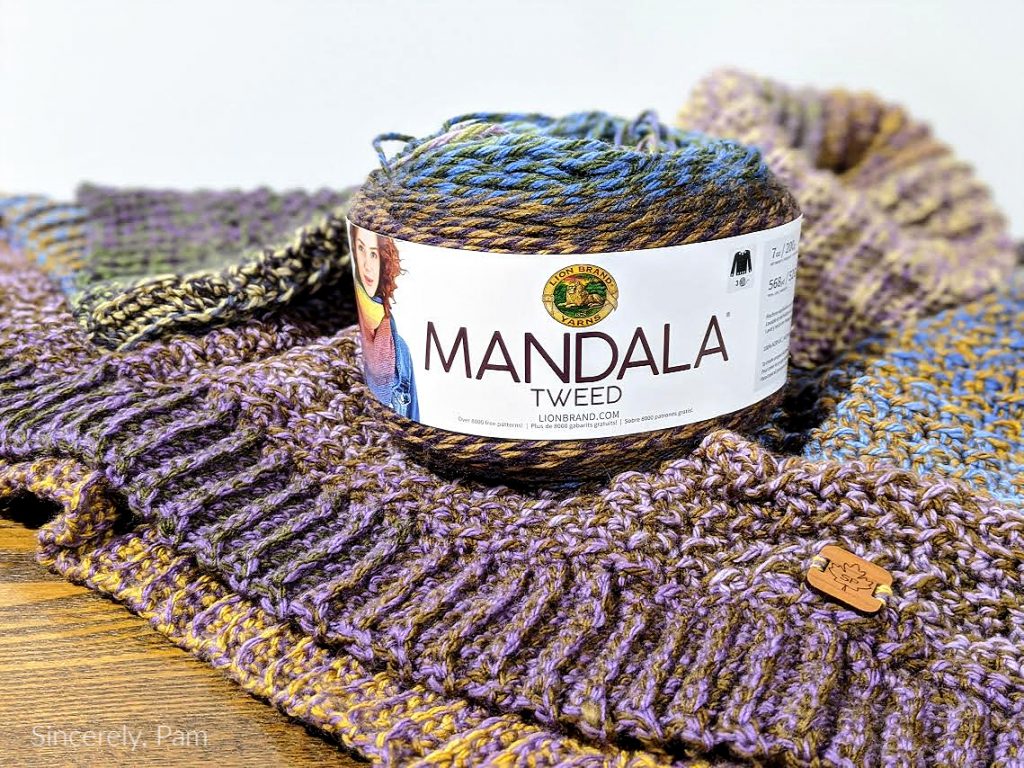 Yarn Canada
A proudly born and raised Canadian, I have always loved living in this country. If you have never been, I highly recommend adding it to your travel bucket list. As a crocheter though, it can be a little expensive getting some of your favourite yarn brands. Although we do have Michaels Stores in many cities, we often don't get the options our U.S. friends get. Many other stores won't ship to Canada, and even when we find one who does, the shipping costs can easily make most most purchases double in price (and that isn't counting the extra duty fees we may encounter).
Yarn Canada offers a solution. Founded in 2015, Yarn Canada offers dozens of yarn brands, patterns, knit and crochet tools, and accessories.
They ship anywhere in Canada (for FREE if your order is over $55) and all orders ship from within Canada so there's no need to worry about border delays or duties. Also, all prices are in Canadian currency, so there is no surprises at checkout!
So go check out their website and have a look around.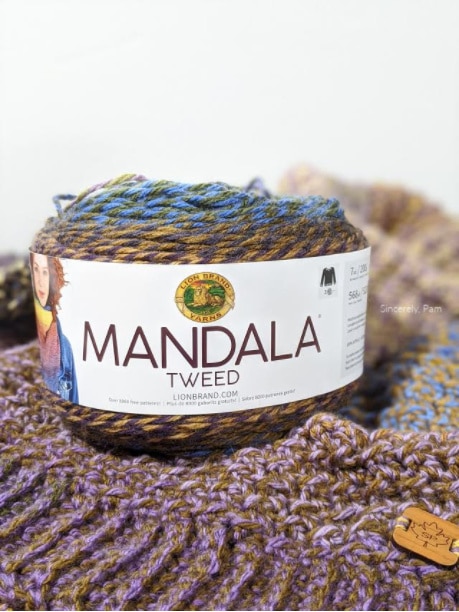 Mandala Tweed Yarn Review
A couple of years ago I was at the Crochet Guild of America's Chainlink Conference in Portland, Oregon. When I was there I was so excited to win a few cakes of Mandala to try out. I was so in love with the softness of the yarn, the beautiful colours, and the way the cake worked up in the pattern I designed. You can check it out HERE. I seriously wanted it in all the colours!
I wasn't sure exactly what to expect when waiting for the Mandala Tweed to show up. This particular tweed yarn is actually made by twisting two ends of Mandala together bumping up the yarn weight to the medium #4 category. How cool is that?! Just like the original Mandala, Mandala Tweed has a really pretty self-striping effect. These 200 gram cakes have 520 yards, which means you get a lot of yarn per cake, giving you less ends to weave in on larger projects. The only downside? There are currently only 3 colourways to choose from: Lucky Penny (shown), Dice, and Seven. Anyone else getting a casino vibe here? ?
Other details to note:
Yarn weight: #4 medium
Crochet Gauge (4″x4″): 15 sc x 18 rows with I-9 (5.5 mm)
Knit Gauge (4″x4″): 20 sts x 28 rows with #7 (4.5 mm)
Length: 568 yd / 520 m
Weight: 7 oz / 200 g
100% acrylic
Care: machine wash, machine dry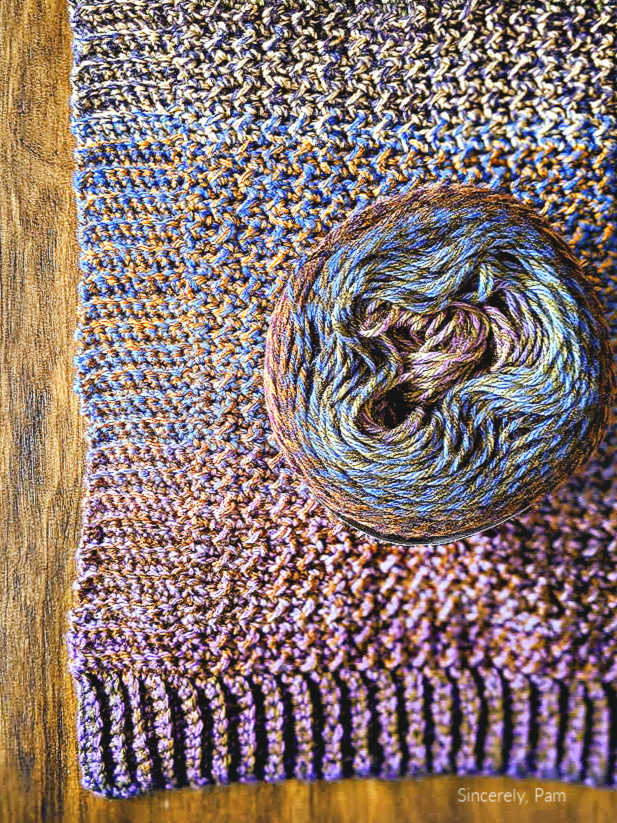 Pattern Suggestions
I think it goes without saying that I wouldn't get a couple cakes of this yarn and NOT crochet with it, am I right!? So I got to work swatching with it as soon as I was able. Now, due to the colours in this yarn, and the type of tweed (two colours plied together instead of one colour with tweedy neps), I found that after much playing, this yarn really does lend itself best to simple stitches and a dense fabric. When working various shells and lace, the intricacies in those stitches were muddled by the competing colours in the yarn.
When I settled on the simple stitch pattern shown below, I was rewarded with a beautiful fabic that really showcased the yarn. What do you think?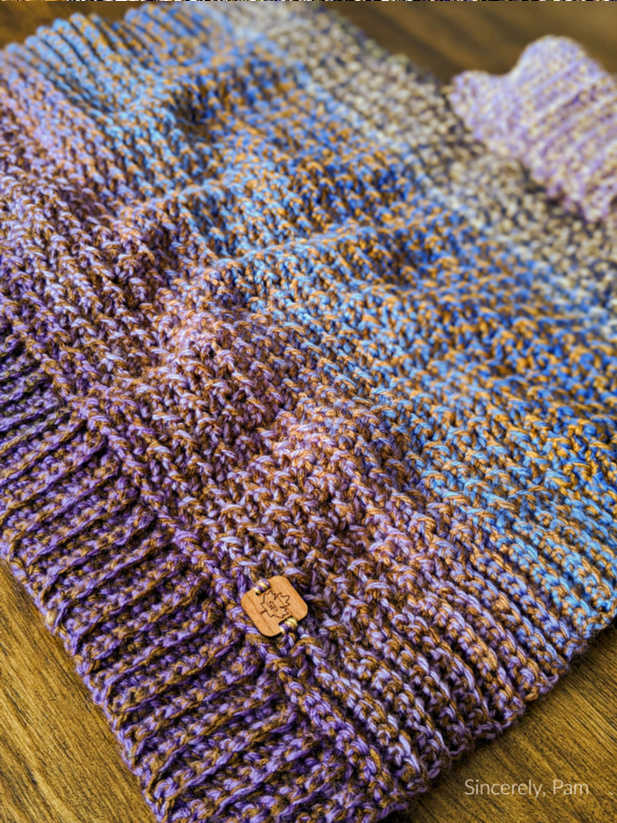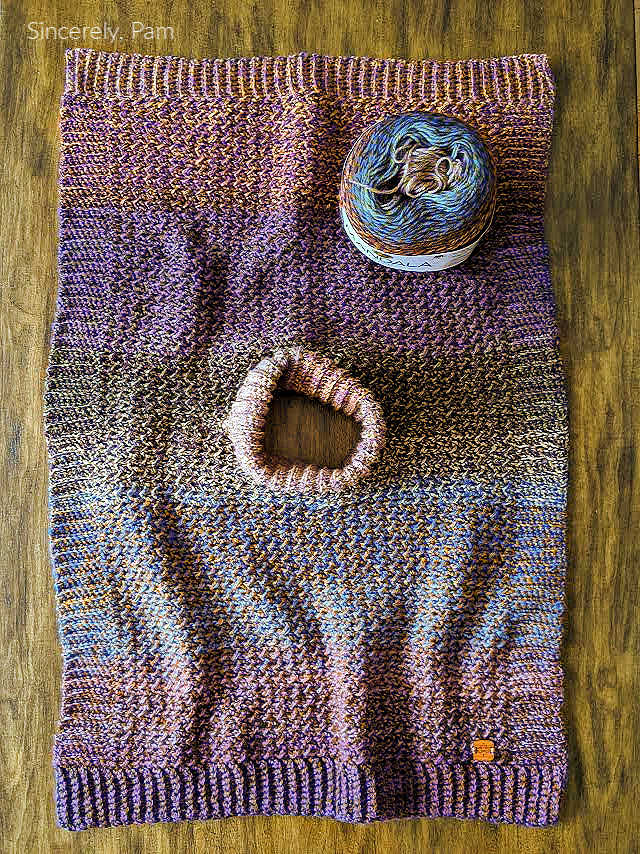 As you can see from the above photo, I ended up using this yarn to design the Lucky Penny Poncho. As soon as it was released I had people requesting Adult sizes, so keep an eye out for that after the Holidays. Gah! Don't you just love the way the colours have worked up??? Get the FREE crochet pattern HERE!