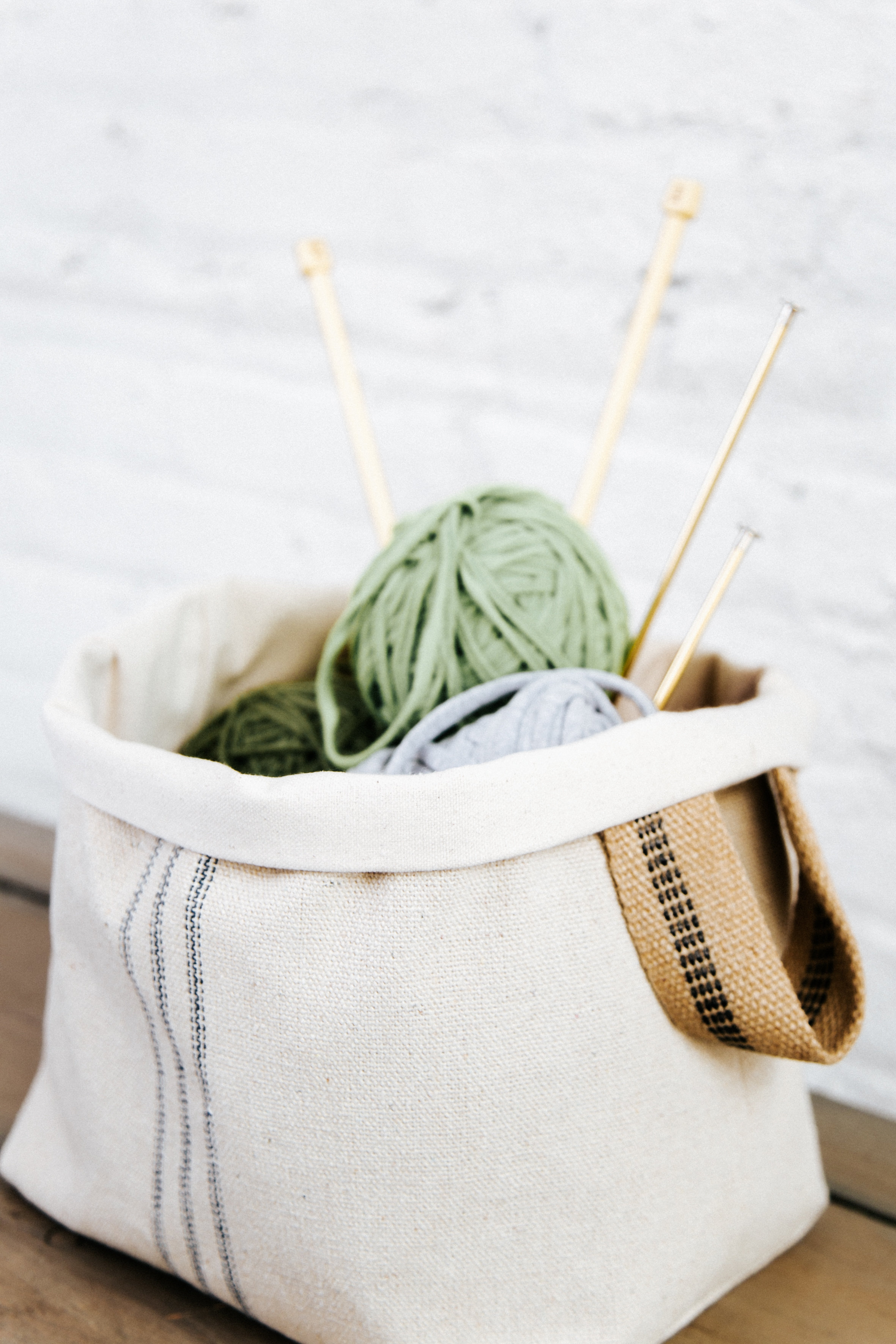 I first met Sharon Schneider a few years ago. We were both in a Facebook community group for Makers who wanted to grow and develop their online businesses. I was not only drawn to Sharon's warm and kind personality, but also her self-discipline, creativity, and eye for design. When I finally got my hands on my first Shaggy Baggy product, I knew I would be a fan for life!
>>> CLICK HERE TO SIGN UP FOR THE SINCERELY, PAM WEEKLY NEWSLETTER! <<<
If you have been following the Maker Mavens series, you will know that I love interviewing people who have really cool and interesting jobs in the Fiber Industry! Want to catch up on past interviews? Read them all HERE.
This week I was able to catch up with the multi-talented Sharon of Shaggy Baggy.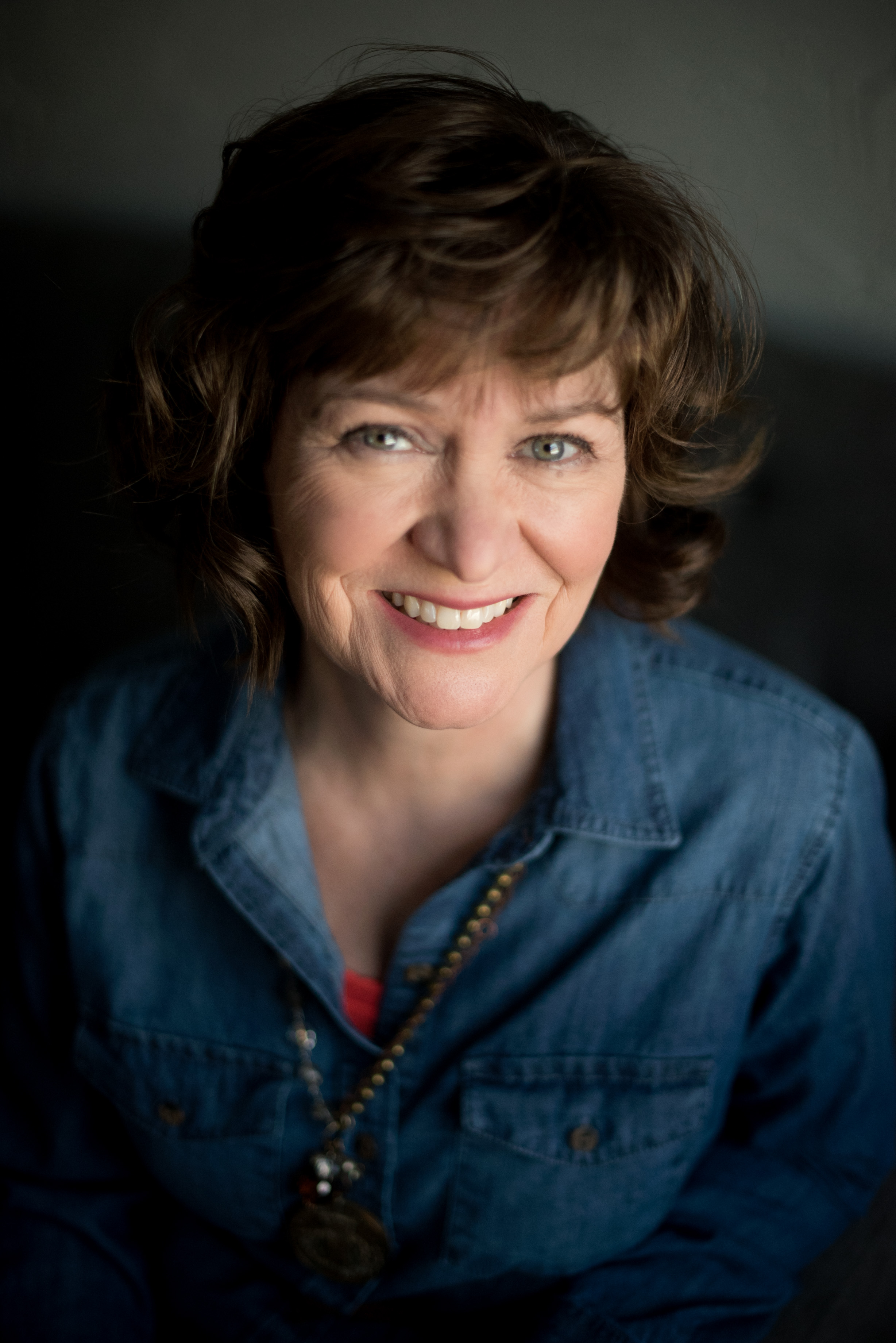 Pam: Sharon! I am so happy that you were willing to answer a few questions for me! I have loved your products for so long. I have some of your buckets, totes, zipper pouches, a purse, haha! I could go on, but I know everyone would rather me get to the questions. So, here we go! First up, are you a full time Maker?
Sharon: I am a full time maker. After 10 years of hoping to be full time, I finally made it officially about 1 year ago.
P: I can tell from the different types of projects on your blog that you are an incredibly talented person! Have you always been crafty?
S: I have always been a crafter. Lots of crazy crafts when the kids were young reminded me of what I love to do!
P: I think that may have been my favorite part of running a daycare! I loved doing all the fun crafts with the kids!
P: Tell us about the decision to take the leap from hobby to business.
S: It wasn't until all kids were out of school and out of the house that I really buckled down to full time (one year ago) Until then (10 years) it was a great way to make a bit of money on the side, keep my creativity building and hone my skills!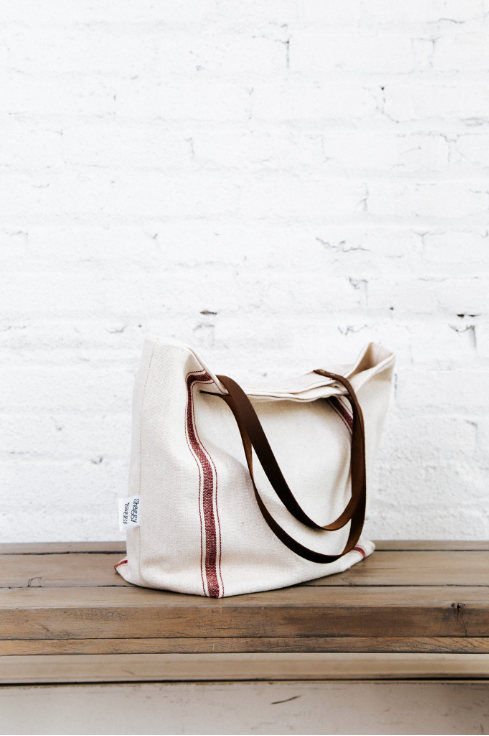 P:I really love hearing about how people come up with their business names. How did you come up with the name Shaggy Baggy?
S: Shaggy Baggy was based on my very first product I sold on Etsy – totes from repurposed green bean coffee sacks.
P: I love that! What do you enjoy the most about Making?
S: I love laying out fabric — mixing, matching, bringing together a one of a kind piece is the best!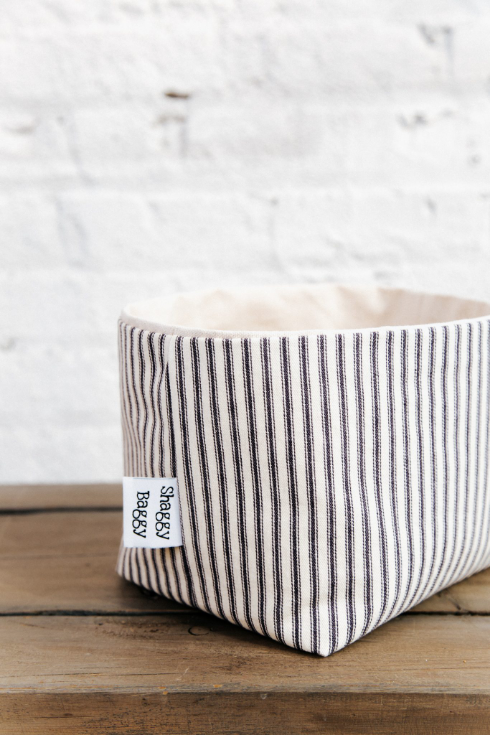 P: What aspect do you like least, or find the most challenging, about running Shaggy Baggy?
S: I struggle to keep up with my blog, website, picture taking, all the none creative necessary business stuff
P: I hear ya! I think that is something that many one-person businesses can relate to. It can be really tough to pick a priority when there are so many moving parts.
Can you tell us about where you draw your inspiration from?
S: Everything around me from colors of the outdoors on my daily walks to listening to friends/family ideas and struggles with organizing often lead to new ideas for storage bins and totes.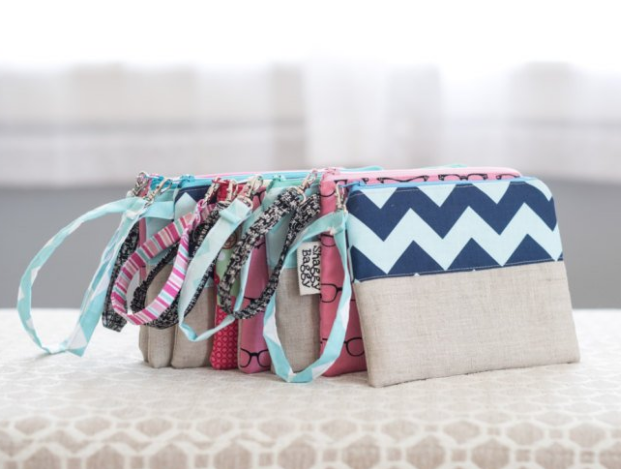 P: On your website you talk about just how important family is to you. Are you daughters Makers as well?
S: My daughters have yet to tap into their creative sides, but I know they are in there – they have been so focused on college and "adulting" (as we call it at home) they haven't done much. My twins took an art class in high school and their work is hanging all over my house. Now one is a Med. lab scientist and the other is a US Marine. My oldest daughter is a kindergarten teacher so I think we all know how creative she has to be in every aspect of her job!!!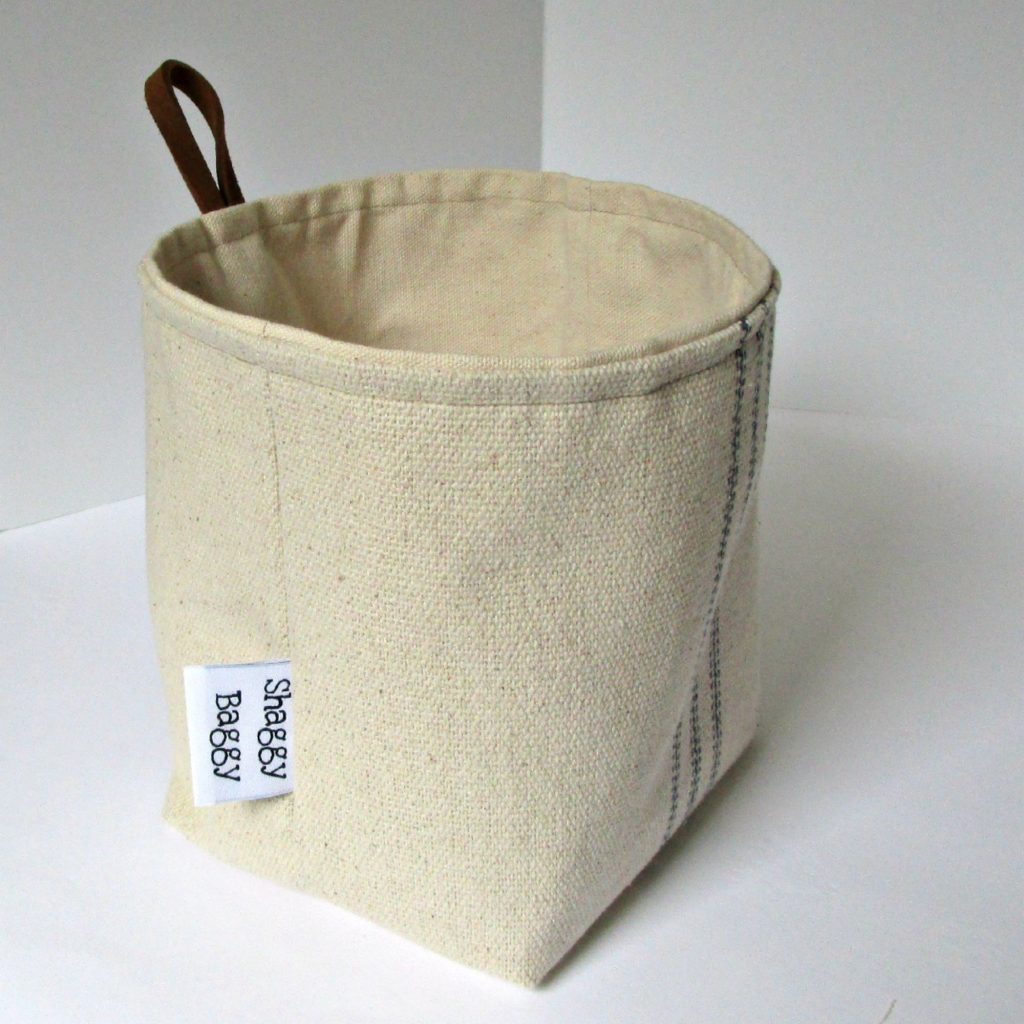 P: What is your favourite piece in your Shop right now?
S: My favorite piece is the new medium bucket with the leather loop (you can hang it on a wine bottle) great for a gift basket that can be used for storage later! (See photo above)
P: What is next for Shaggy Baggy?
S: I am expanding to wholesale and am looking to pattern making and more diy ideas for the blog!
P: Bonus Question! What was the last gift you gave someone?
S: I just sent a care package to my marine in Florida – a wooden MN cut out on a stick (bought from the State fair from a local maker), candy, a storage bucket for her new house, a caramel apple and some beer bottle caps (she is a collector, a story for another time!)
P: Sharon, thank you so much for taking the time to chat and for letting me share a little bit about you with our Maker Community!
Sharon wanted to also thank you by offering the code shipfree to give you free shipping on your next Shaggy Baggy order! Check out the entire shop
HERE
.