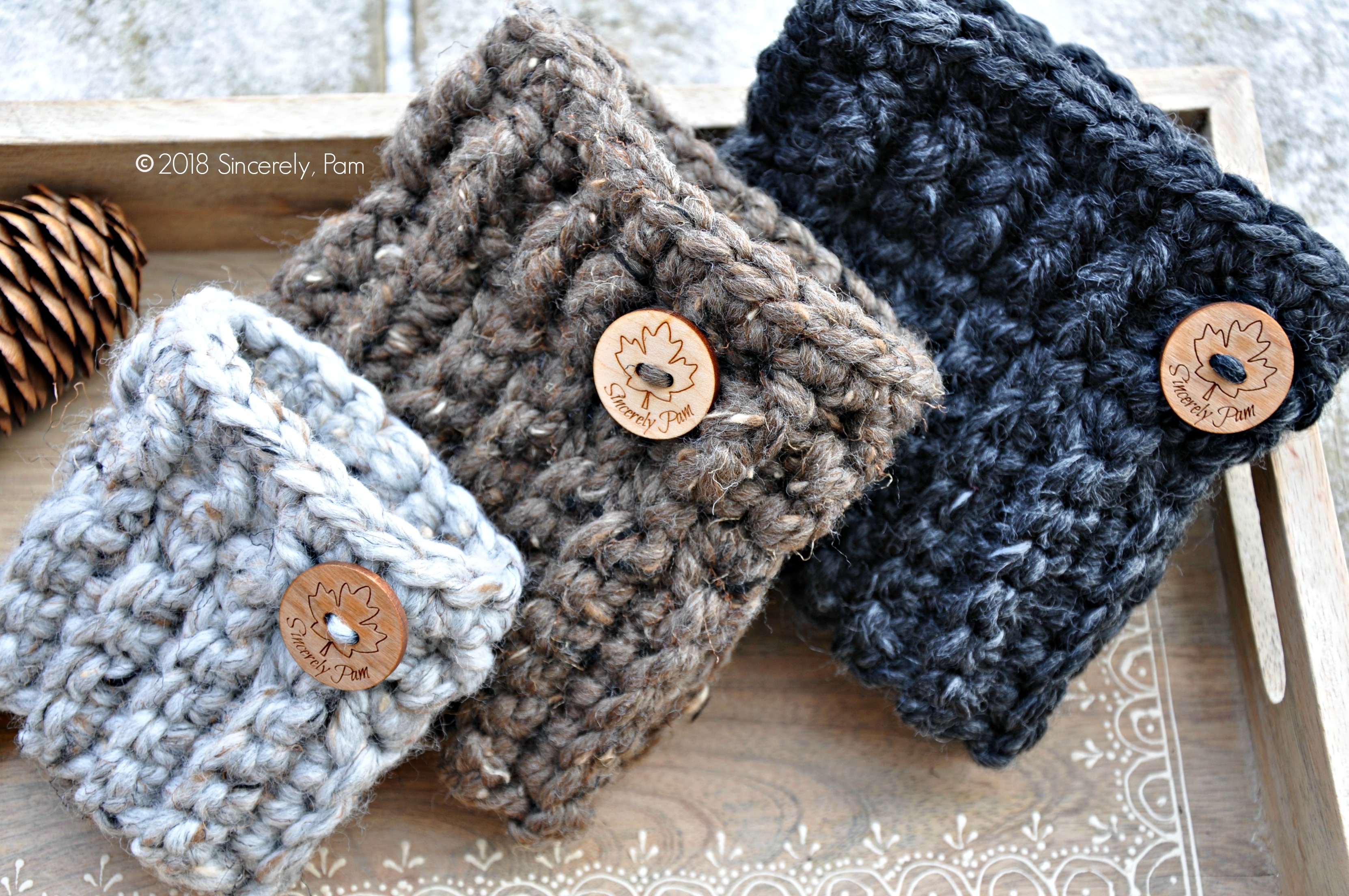 This was Sincerely, Pam's first FREE pattern! This pattern is a thank you to everyone who has purchased from me before, and for those who haven't, I thought that this would be a great way to introduce you to my patterns at no cost to you. As always, this pattern has been tested by several well qualified testers. The Chunky Boot Cuffs Pattern is the PERFECT compliment to the Un'bear'ably Cute Cowl and Mittens. It matches in both yarn weight, and finishing style! The nice chunky weight is exactly what you need for the cool, crisp mornings that this time of year brings us.
This post contains affiliate links.
Materials
• Yarn: #6 Super Bulky yarn such as Lion Brand Wool-Ease Thick and Quick (approx 75 yards)
• Hook: K hook (6.5mm)
Sizing
These measurements are approximate, and actual subjects may vary. To ensure a perfect fit, measure around the part of the leg that the boot cuff will end up sitting. Not all boots sit at the same spot of the leg.
Gauge: 20sc=4"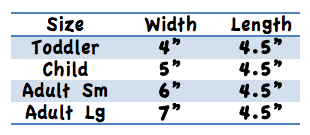 Pattern Key
•ch: chain
•st(s): stitch(es)
•slst: slip stitch
•sc: single crochet
•dc: double crochet
•FPdc: front post double crochet
•BPdc: back post double crochet
Experience Level – Easy
Specialty Stitches
FPdc and BPdc Front and Back Post Double Crochet.
Special Pattern Notes The beginning of the boot cuff is worked back and forth in rows. Once the desired length is achieved, which will become the Boot Cuff circumference, the two ends will be joined together to make a tube. Once joined, the rest of the cuff will be worked in the round. When asked to join rounds, always do so in the first stitch of the round. When following stitch counts at the end of each round, the numbers are in numerical order by size Toddler(Child, Adult Sm, Adult Lg). When only one stitch count is given, it is the same for all sizes.
Pattern Instructions
1: Ch 6(7, 8, 8), sc in 2nd ch and across, TURN. (5, 6, 7, 7) ***If you would like a shorter boot cuff, adjust this starting chain by any number of chain stitches you like***
2: Ch1, turn, working in the back loops only, sc in each stitch across. (5, 6, 7, 7)
Repeat Row 2 18(22,26,30) more times. ***You can customize the width of your boot cuff by repeating Row 2 until desired width, making sure you have an even number of sc rows*** Line up the row you just completed with the unworked loops of the foundation chain. It is a good idea to take a quick measurement of the width of the band now. If you would like to make any adjustments, you can add or take away sc rows in multiples of 2 to ensure you end up with your desired cuff width.
3: Ch1, sc through the back loop of the row you just completed and into the remaining loop from the foundation chain, joining the two together. Repeat across remaining stitches. You have now made the bottom band of the boot cuff. (5, 6, 7, 7)
4: Ch1, 2sc in every 2nd end row, join. 20(24,28,32)
5: Ch2, FPdc around the first st, BPdc around the next st, *FPdc around the next st, BPdc around the next st, repeat from * around, join. 20(24,28,32)
6: Repeat Round 5 for Adult sizes only.
7: Ch1, sc in each st around, JOIN. 20(24,28,32) Fasten off and weave in ends.
You are free to sell what you make from this pattern, but you may not share, copy or reproduce this pattern in part or whole. Photographs are also copyright protected and may not be used. Please link back to one of my shops if selling your finished items online. © 2013 Pamela Dajczak