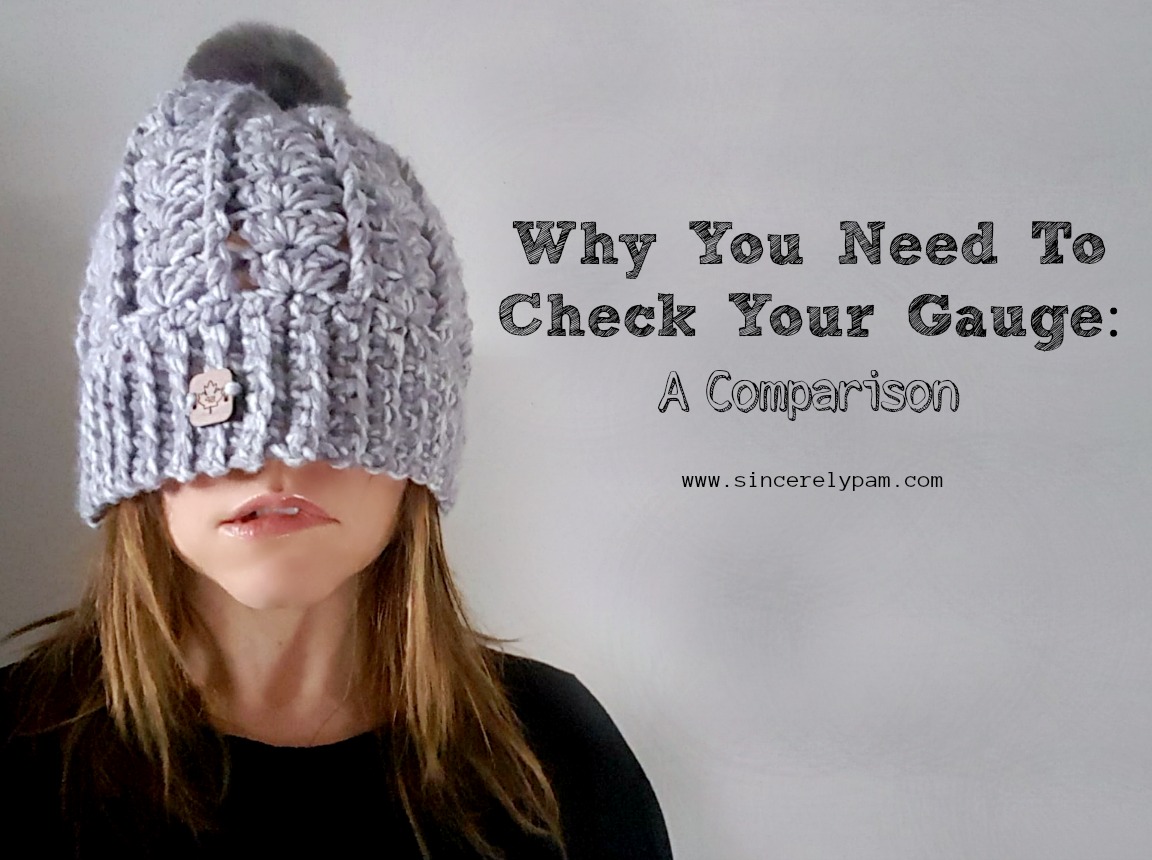 Yeah, I get it. Talking about gauge swatches can be about as exciting as watching paint dry. You know you are supposed to do them, but you might tell yourself you don't have time, or you don't like the hassle, maybe you figure you are good if you go up/down a hook size or you get so excited to start that you just forget! Maybe you don't really know what gauge is or how to make a swatch. Well, I decided to conduct an experiment! I asked several different Designers and Crocheters to make me a gauge swatch using this criteria: They needed to use Red Heart Soft and an I (5.5 mm) hook and take a picture of their 4″x4″ gauge swatch for comparison. Simple enough! Right? Before I share the results with you below, I want to take a quick second to share how to check for gauge on your project.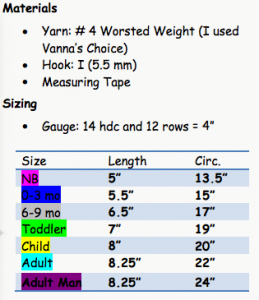 Most patterns will tell you what gauge you need in order for your finished piece to work up to the measurement listed in the pattern. For example, for my Taylor Newsboy Hat, I gave the following gauge of 14 hdc and 12 rows = 4″ using an I hook. To work up a swatch, chain a number larger than 14, I would suggest maybe 20, that way you can get a better read on how many stitches you get in 4″ without having to count the starting chain which can skew your count. Then, using the stitch given in the gauge, in this case hdc, start working back and forth in rows until your swatch measures 4″ tall. Now, take a tape measure and see how many sts you can count in 4″. If you work up a swatch and get more than 14 sts, you will need to go up a hook size and try again. If you get get less than 14 sts, you will need to try a hook size smaller. For example, if you get 16 sts in 4″, you crochet tighter than I do. So if you are making the Adult Man hat, your finished circumference will be 20″ instead of 24″. Your hat will more comfortably fit the child size. However, if you crochet 12 sts in 4″ and make the Man size hat, you will end up with a finished circumference of 26.5″.  Now, you matched the gauge in sts across, but what happens if your height doesn't match? In this case, you have 2 options. You can add or take away rows to the pattern (which is easy enough if you are doing a simple scarf or hat), but if you are working a more complex pattern repeat, or a garment where length is essential, you will have to adjust your stitch height by either drawing up a little more yarn if your stitches are not tall enough or less yarn if your stitches are too tall. This does take some practice and I recommend checking your gauge throughout your work to ensure it stays even.
There will be times where a pattern will say that the gauge is not important. Usually those patterns use measurements to guide you through the pattern instead of a specific number of stitches.
​Ok! Now on to the experiment!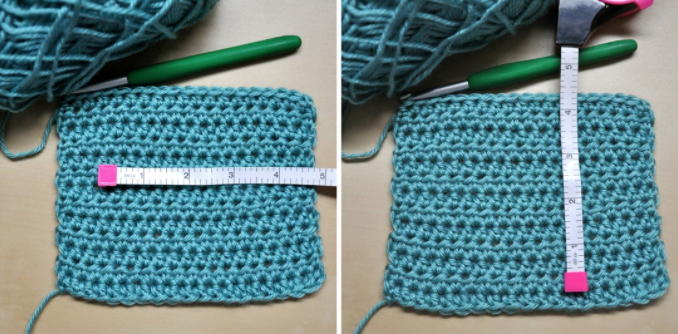 My gauge swatch above. You can see that I get 14 hdc sts across, and 11 rows in 4″.  How does that compare to others?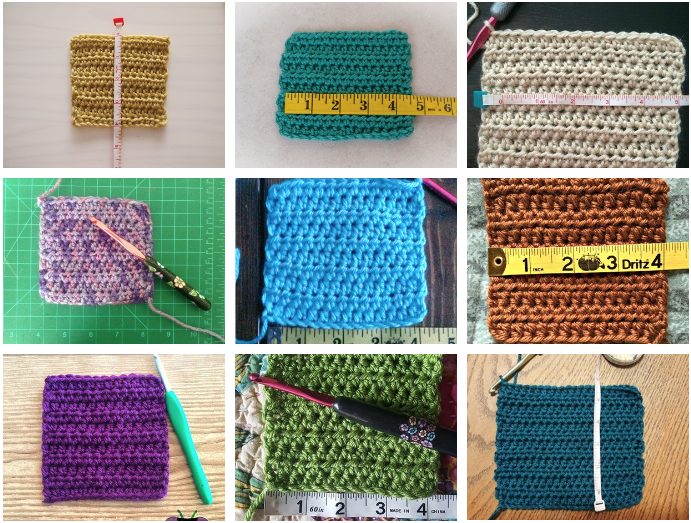 Here you can see 9 swatches from 9 different crocheters.
Top Row:
Ana of Accessorise, 14 hdc x 9 rows
Emily of Em's Corner, 13 hdc x 10 rows
Danyel of Danyel Pink Designs, 12 hdc x 10 rows
Middle Row:
Jenny of Ella Bella Bows, 15 hdc x 10 rows
Michelle of From Home, 14 hdc x 10 rows
Liz of EW Designs, 14 hdc x 10 rows
Bottom Row:
Sonya of Blackstone Designs, 13 hdc x 11 rows
Cassie of Threads By Cass, 13 hdc x 10 rows
Crystal of Crystalized Designs, 13 hdc x 10 rows.
​
​They all used Red Heart Soft yarn and an I hook. Their gauges were anywhere from 12 to 15 hdc in 4″!! That is a HUGE difference! 3 extra stitches for every 4 inches adds up quickly. The number of rows were very similar, most having 10 rows in 4″ with only one having 9, and one 11.
Alright! Now that you have seen the difference, are you ready to whip up your own gauge swatch and see what happens? Remember, even the same hook with different yarn can alter your gauge. Work one up today and comment below with your results! Which Designer did you match up with? Is yours completely different than what you see above?
Happy Swatching!
Sincerely, Pam