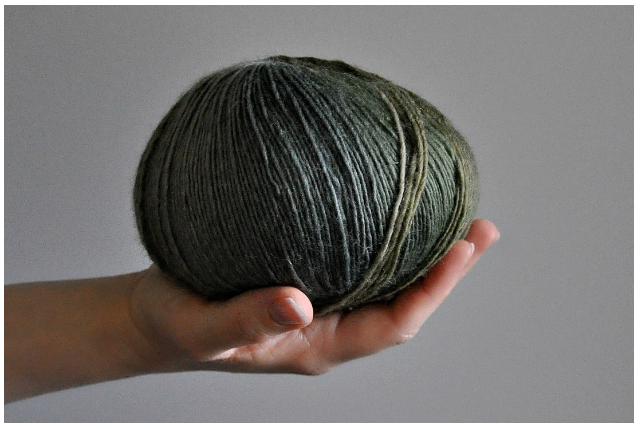 Ok, admit it. You have a yarn that you eye from afar. Something that makes your heart go a-flutter and makes your fingers itch to dive in and hold it, pet it, start to chain with it. Maybe it's the colors, or the fibre, or the weight. Maybe it's hand spun? Dyed in your favorite colors? Or made by a company you adore? Well, I'll tell you mine if you tell me yours! Ok, I'll go first. It's Knit Picks Chroma. OH EM GEE!!!!! The colors this stuff comes in are what my dreams are made of! The stunning color combos, the long, self striping transitions, the POSSIBILITIES!!!! So, when I had the opportuniy to use Knit Picks for one of my designs, I was all over it!
***This post contains affiliate links***
This yarn is a fingering weight. Nice, light and airy.Chroma Fingering Weight Yarn is a slightly thick and thin yarn that has 20 different colors including 4 solids to mix and match. I usually equate Chroma with bright, bold colors but fell IN LOVE with New Leaf (shown above) and Fog Bank.
This is a 70% wool, 30% acrylic yarn that does have a slight halo when you begin working with it. I do feel that I would prefer it to have a smoother finish to really show off the colors, but the finished product is still gorgeous! This yarn would be perfect for shawls, wraps, scarves and light sweaters, but keep in mind that it is a hand wash only product and definitely is a more delicate yarn.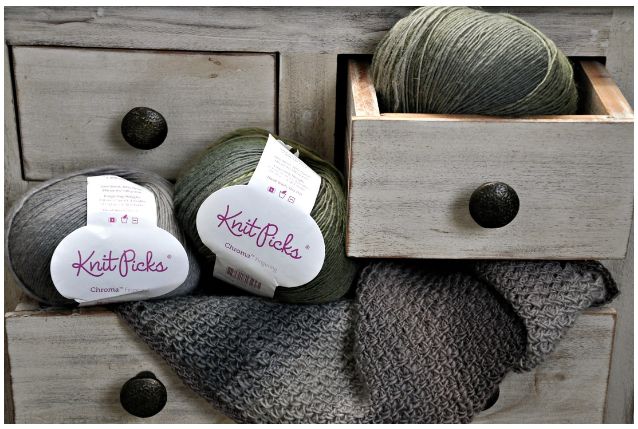 The pattern I designed with this yarn is the Laura Wrap. I was inspired to do this design after seeing something similar in a runway show. It is an effortless design, worn around the shoulders, with buttons and long, flowing fringe. It looked so beautiful, soft and elegant! I played around with a couple of stitch patterns but I felt that the long color changes lent itself well to an uncomplicated design. You need to know when to keep it simple! I honestly am thrilled with how it turned out! I have included instructions for the Wrap to be worn around the shoulders and a shorter version to be worn as a Cowl. Which would you wear? Click HERE to check out the listing in Ravelry.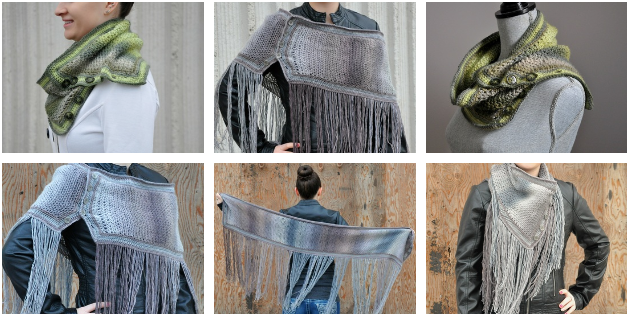 I would love to know, do you use fingering yarn often? Have you tried Chroma before? Any thoughts on the Laura Wrap?
Hope you are enjoying a beautiful Summer!
P.S., this yarn is also available in Chroma Worsted Yarn!
Best Wishes,
Sincerely, Pam