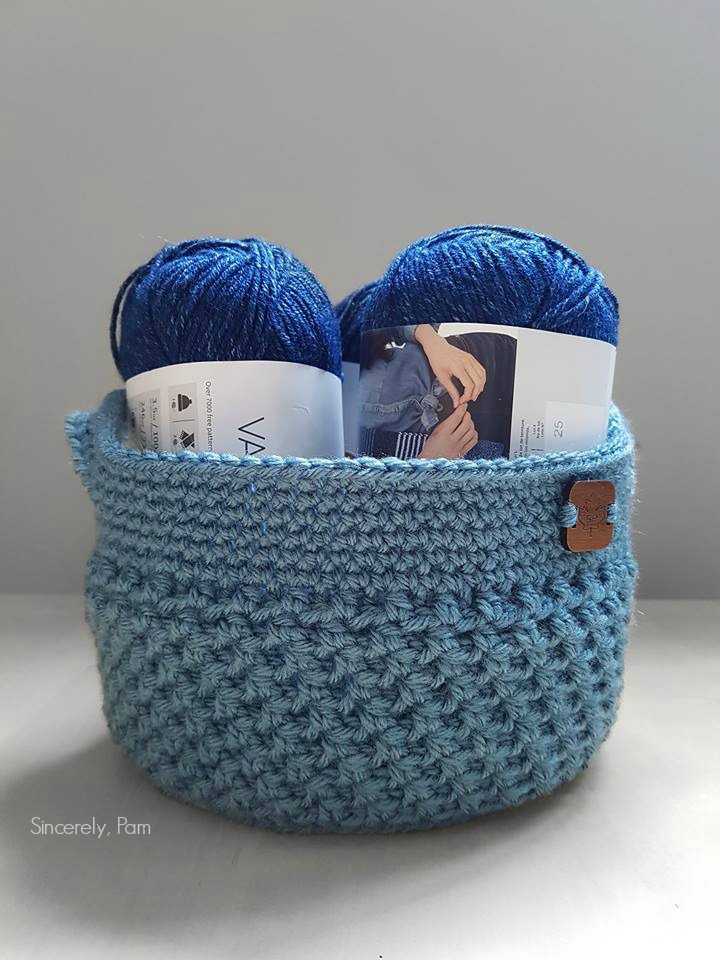 Can you believe it's time to wrap this CAL up? Three weeks go by so much quicker when working on a fun project, don't you think?
***This post contains affiliate links.***
I just realized I never shared any tester photos!

Michelle W (using Wool-Ease Thick and Quick), Stevee Q (using I Love This Chunky) and Jessica F (using Loops & Threads Charisma) all tested the basket. Check out the colors! Do you have a favorite?

Just to remind you, this CAL pattern has been released on the blog in 3 parts!
Part 1- Materials, Gauge and Bottom. (Released on June 30, 2018)
Part 2 – Body of Basket. (Released on July 7, 2018)
Part 3 – Handles. (Released below!)
If you want the full pattern in your Ravelry library, you can purchase an ad-free copy of the full pattern HERE.
>> Add it to your Ravelry Favorites or Queue HERE <<<

>> Pin It for later!<<
Read THIS blog post to see where we left off in Week 2.
Continue on below.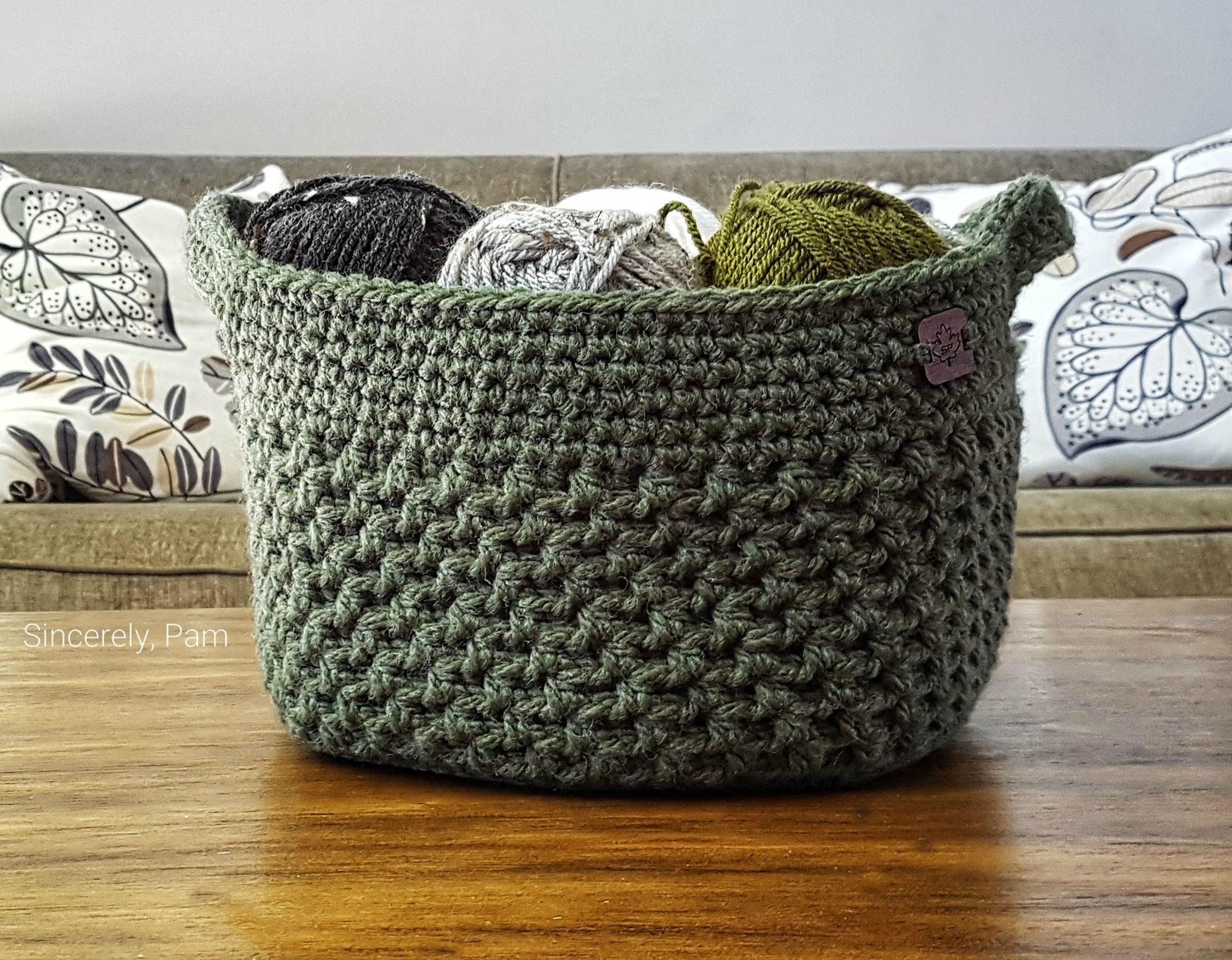 19-20: Sc around. (85)
21: Sc first 16 sts, ch 13, sk 10 sts (first handle made), sc next 32 sts, ch13, sk 10 sts (second handle made), sc last 16. (91)
22-24: Sc around.
Join with a slst to next st. Fasten off and weave in all ends.
That's it! What do you think?
I'm thinking I need to try one in Bernat Maker Home Dec!
Enjoyed your Basket? Check out these other Basket patterns I have!