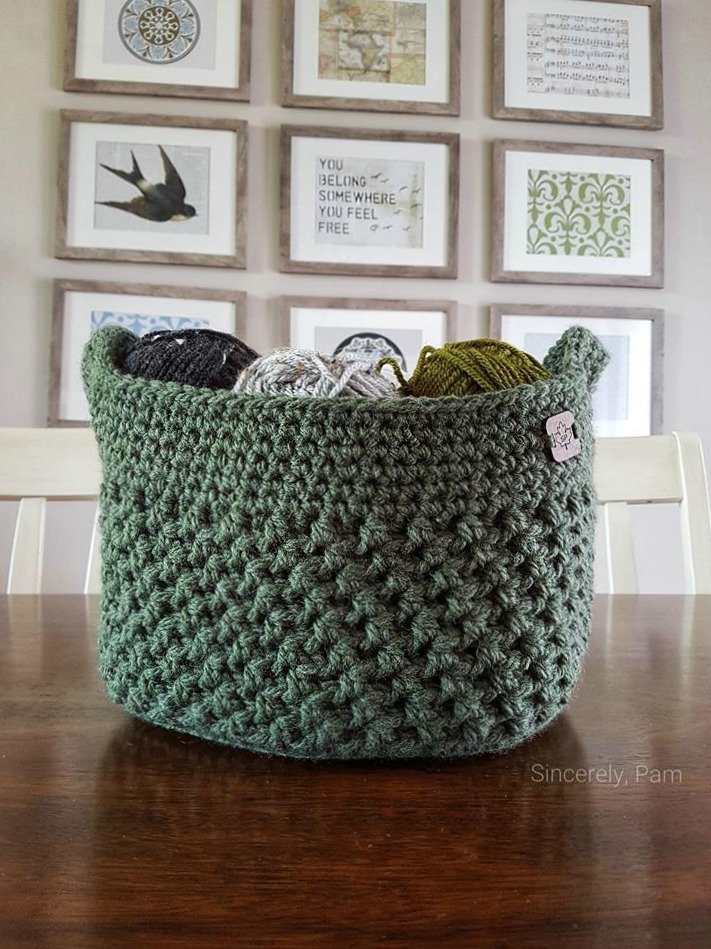 As I sit here in shock over how quickly the last week flew by, I wonder if it was the same for any of you? Did you get your supplies, swatches and Basket bottoms complete for Part Two of the Lansdowne Basket crochet pattern?
The kids are out of school and daycare for 8 weeks and I am watching a friend's two girls three days a week. It is so much fun! They help to keep my littles busy and out of trouble. I am hoping (fingers crossed) that this means I will also be able to get a few extra rows done here and there while they play blissfully together. A girl can wish, right?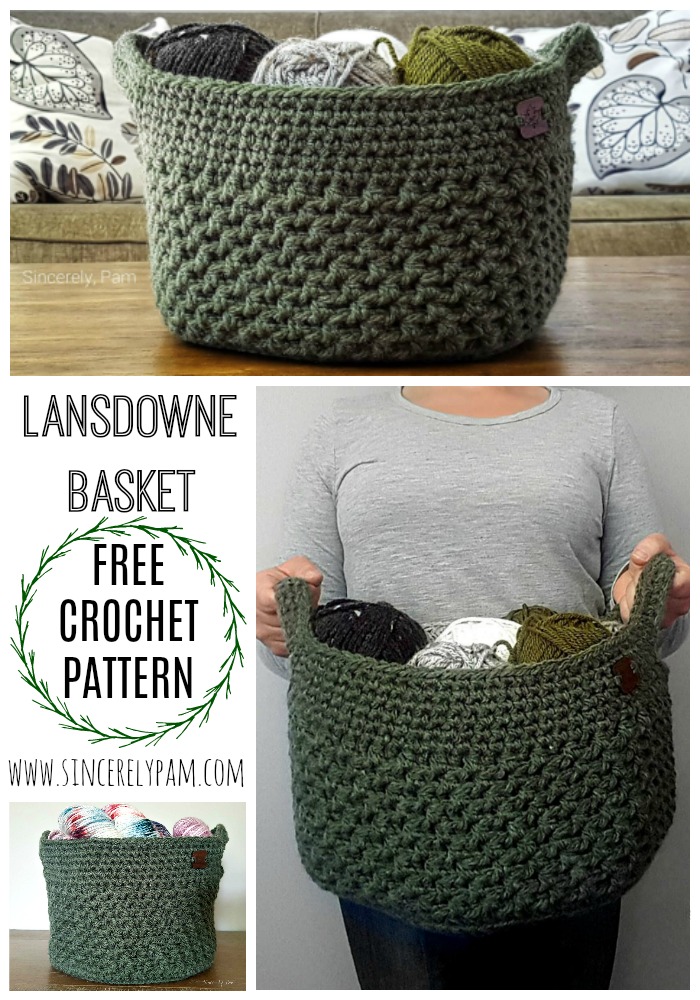 Just to remind you, this CAL pattern was released on the blog in 3 parts!
Part 1- Materials, Gauge and Bottom.
Part 2 – Body of Basket. (Released below!)
If you would like the full pattern in one place, you can purchase an ad-free copy of the full pattern in one of my shops!
Read THIS blog post to see where we left off in Week 1.
Continue on below.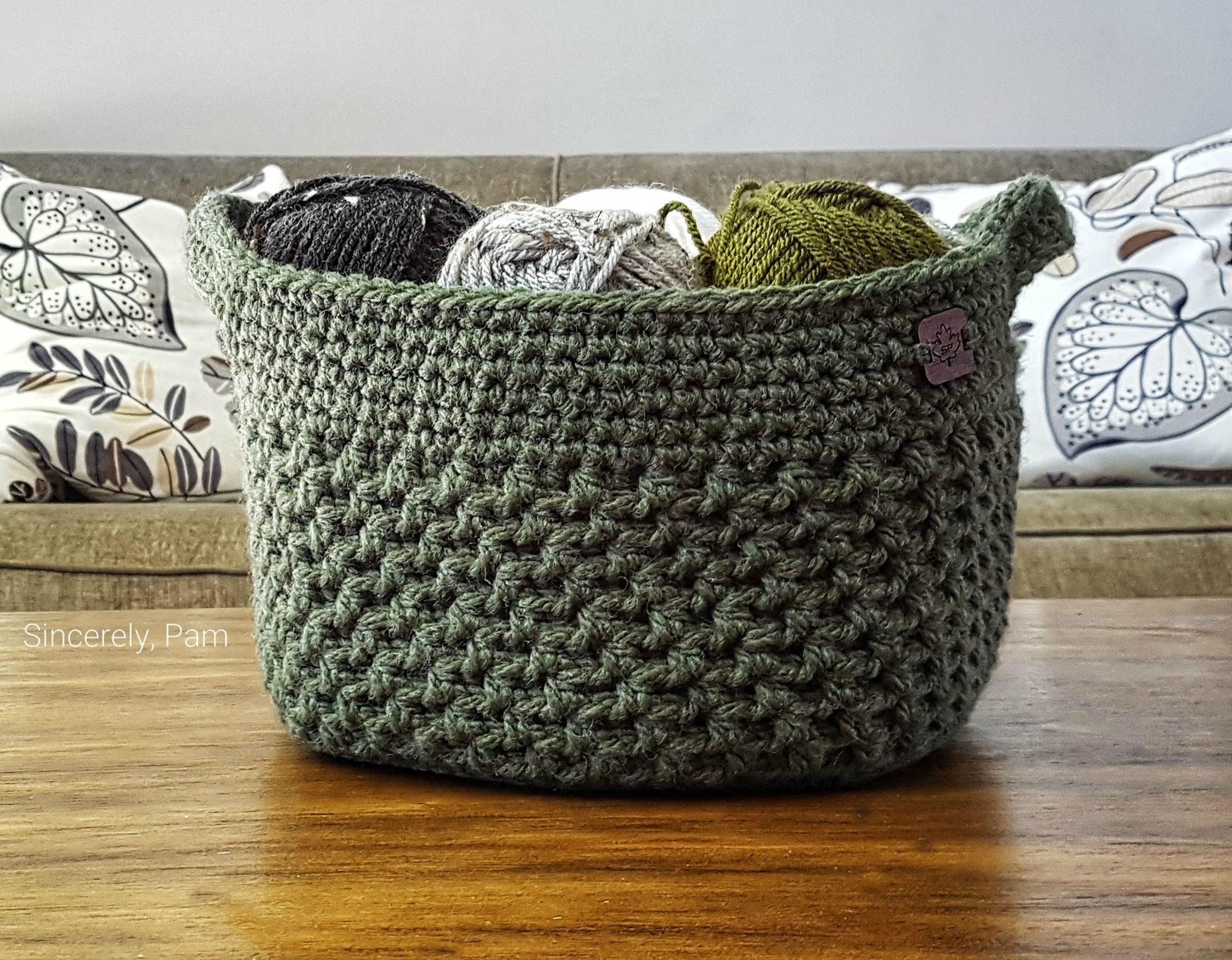 Lansdowne Basket Crochet Pattern Instructions
After completing the bottom of the Basket, continue on to Round 8.
8: Ch1, working in the back loops only, hdc in each st around, then, hdc in the same st as beginning ch1, do not join. (85 hdc)
You will now work in a continuous Round without joining. Mark the start of each Round with a Stitch Marker.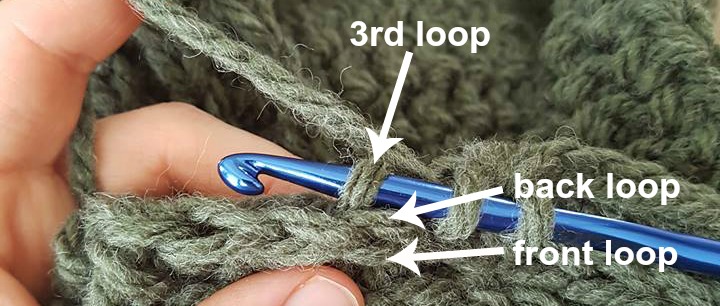 9-18: *Hdc in next st, hdc in 3rd loop of the next st (see photo above), repeat from * around. (85)
That's it for Week 2!
I look forward to seeing your progress photos in Ravelry!
Click HERE for Part 3 where the final instructions are revealed!