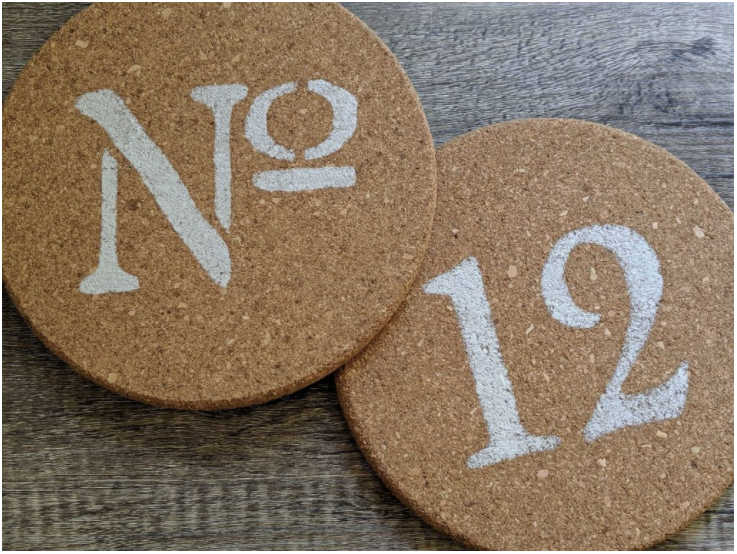 Cork trivets are just BEGGING for a makeover, you know? They are inexpensive, plain, and you can find them everywhere. What's not to love?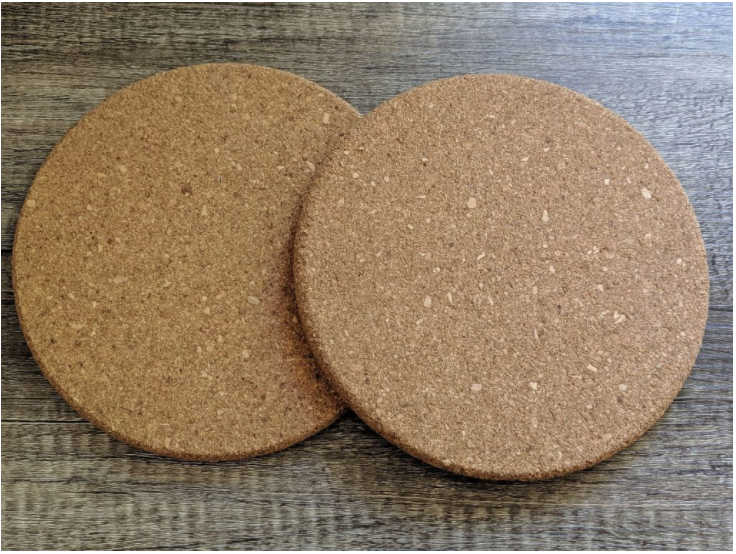 >>> CLICK HERE TO SIGN UP FOR THE SINCERELY, PAM WEEKLY NEWSLETTER! <<<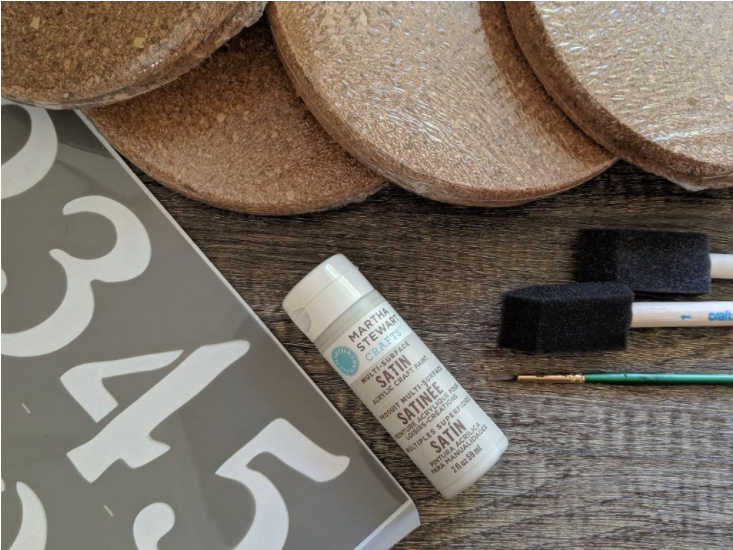 Ready to start? Here is how easy they are to make!
Alright! The first thing I did was placed my stencil where I wanted it. Since the trivet is fairly large, I thought two numbers would look better than only one. I like the graphic nature of numbers and felt they would lend themselves well to a Rustic/Industrial/Farmhouse/Modern house. So, broad appeal. Also, monogramed trivets would do well! Everyone loves buying things with their initials on them! Am I right?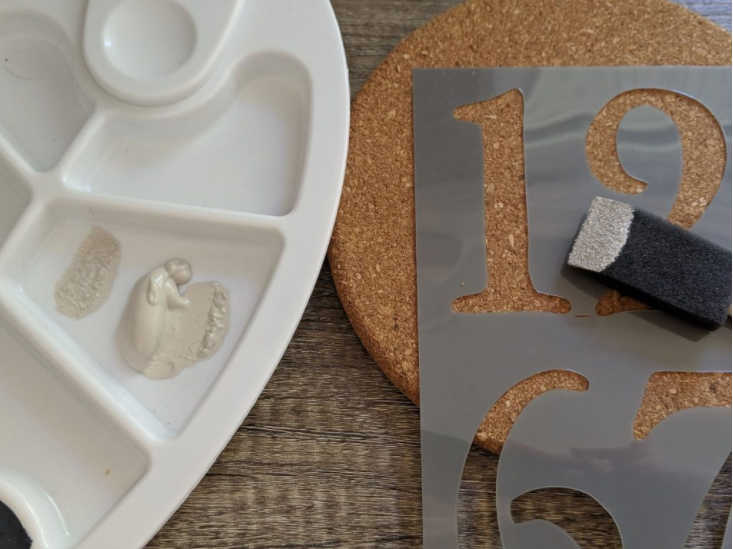 Once I was happy with stencil placement, I dabbed my sponge brush into the paint and dabbed a bunch off. Less paint = less bleeding under the stencil.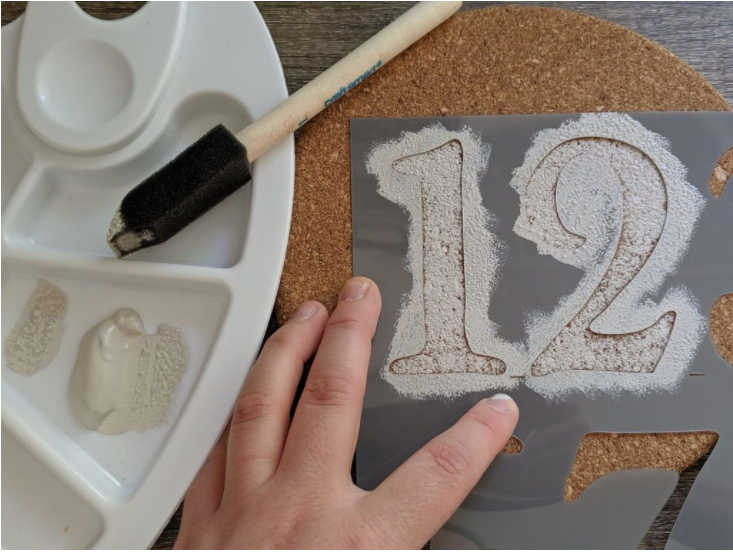 Then I gently dabbed the tip of the brush all over the numbers, being careful the stencil didn't shift.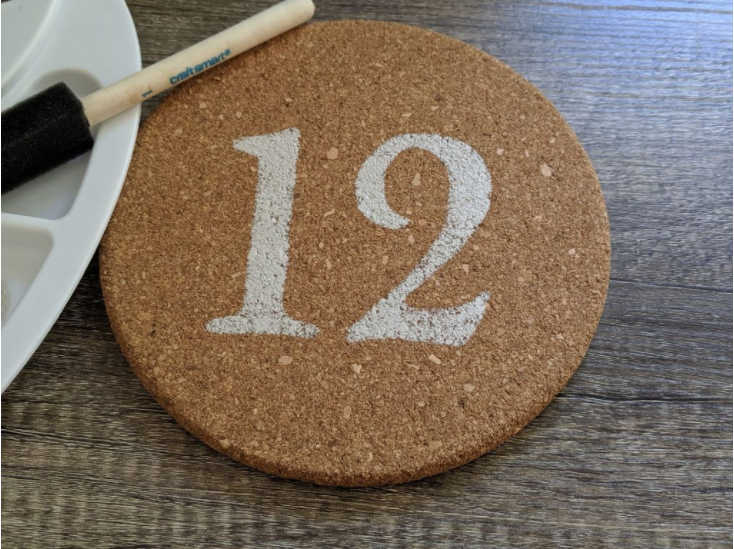 Gently lift of the stencil and let dry.
Ummm…. that's it. See what I mean? Couldn't be simpler! When timing myself, it took 3 mins/trivet. Say what?!?!?!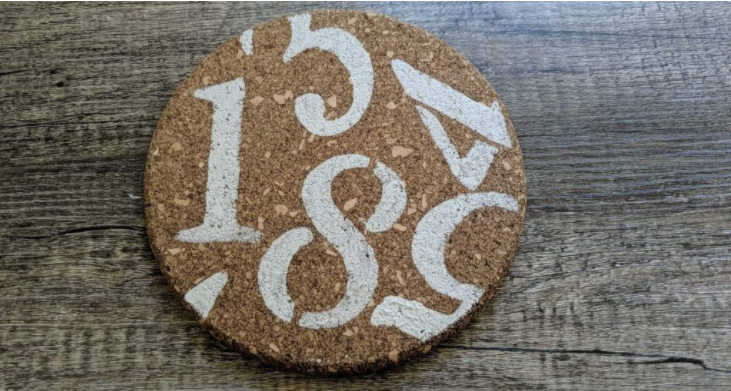 I tried another one using the same stencil, but alternating where the numbers landed. I was as random with placement as I could be. I think it looks so cool!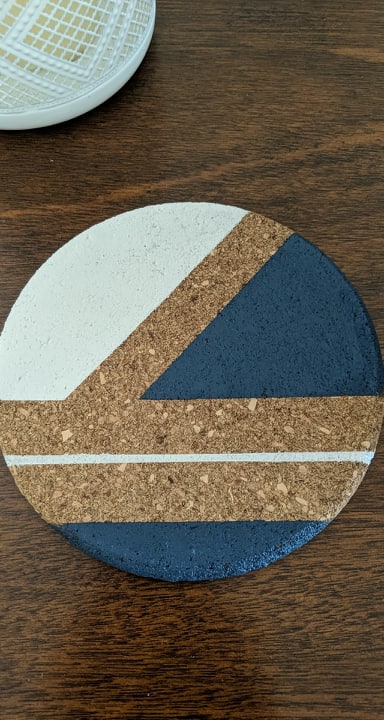 Then I tried another using painter's tape and two different colors of paint. I love how this one looks! Don't you?
After this, I bundled the trivets into sets of two, and wrapped some embroidery floss around them with a tag on the front. The tag can have your business logo for a craft fair, or it could say who it's To: and From: if giving as a gift! Don't forget the instructions if marketing as trivets, or the command strips if they are intended as cork boards.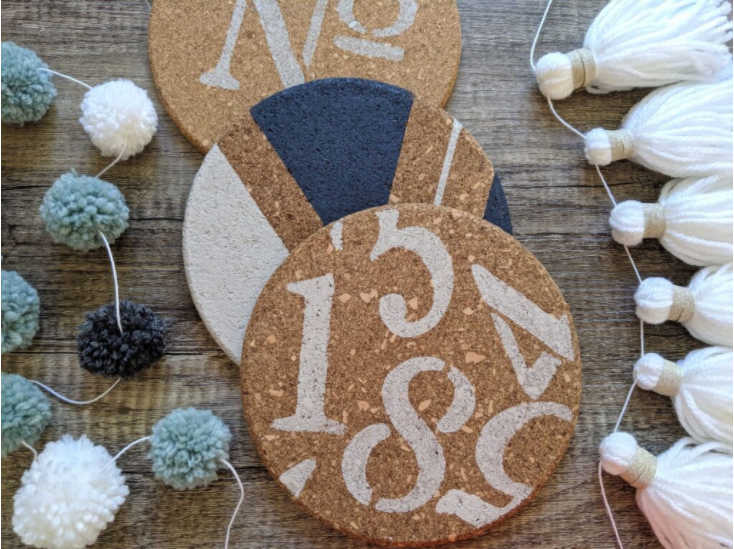 To check out another fun tutorial, check out my PomPom and Tassel Garland Tutorial HERE!