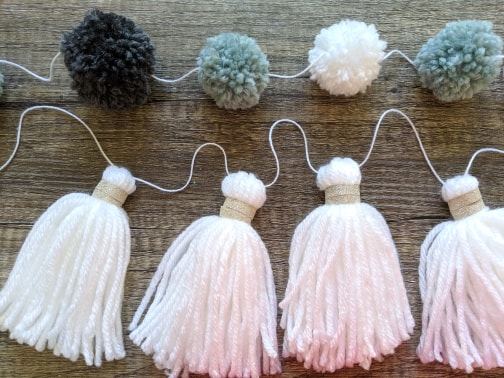 Pompom and Tassel Garlands are so pretty, don't you think? Not only are they fast and easy to make, they are fully customizable by just switching out the colors and types of materials you use.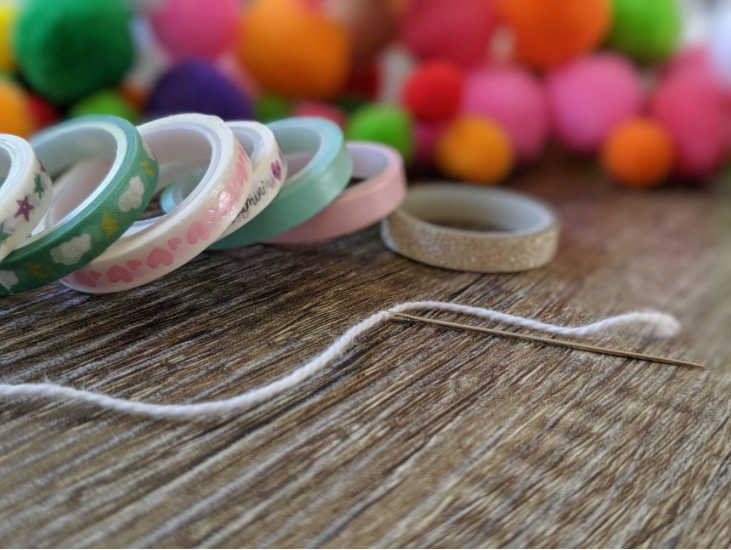 >>> CLICK HERE TO SIGN UP FOR THE SINCERELY, PAM WEEKLY NEWSLETTER! <<<
I'm not going to lie. This feels like a cheat tutorial. It is so easy that I wondered if it was worth even doing. But then I realized that sometimes we just need a reminder of how satisfying a project like this can be!
Here are a few things to consider when choosing supplies….
Store bought felted poms and tassels might be more costly than making your own with yarn, however, the time savings is HUGE!! If you are able to crank out dozens more finished garlands in the time it would take you to make your own poms/tassels, then you really aren't saving money at all if this is something you are making to sell.
Color selection is key. Think about where you want your garlands to hang. I chose white, soft pinks, olive green, navy, and greys. I also decided to add in some wooden beads to break things up and add a natural element.
Add a little something that is unexpected. After making a few tassels I felt that they didn't really offer anything special. That is when I the thought of washi tape came to mind! I grabbed some from the dollar store in a gorgeous sparkly gold! How cute does it look wrapped around each tassel? I think it really adds a bit of polish.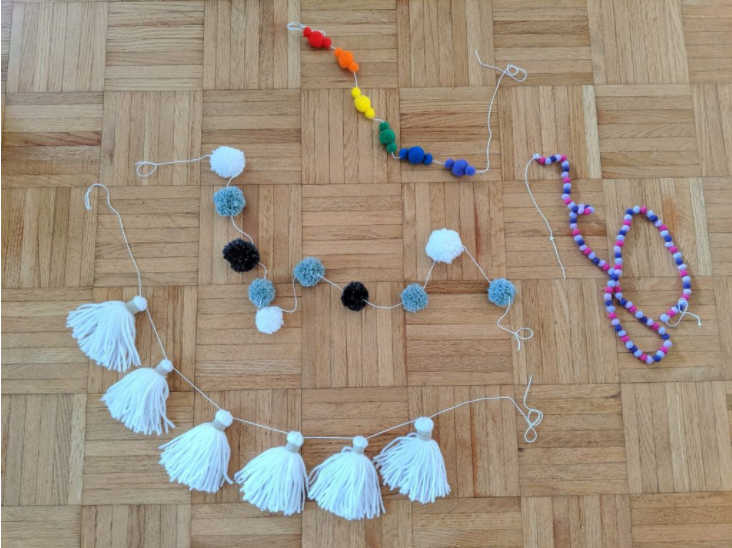 Ready to start? Here is how easy they are to make!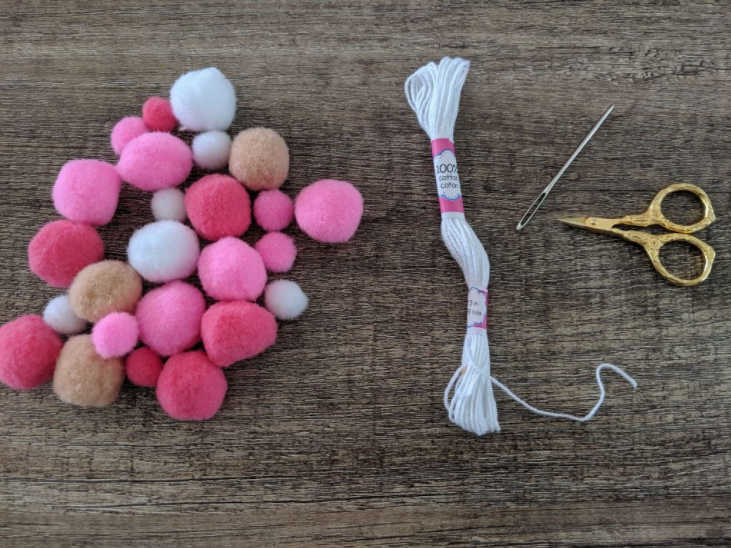 First, you will want to gather your supplies. For this part of the tutorial, I will be making a pompom garland using pre-made poms. I gathered ones in colors that will be perfect strung up in my daughter's room.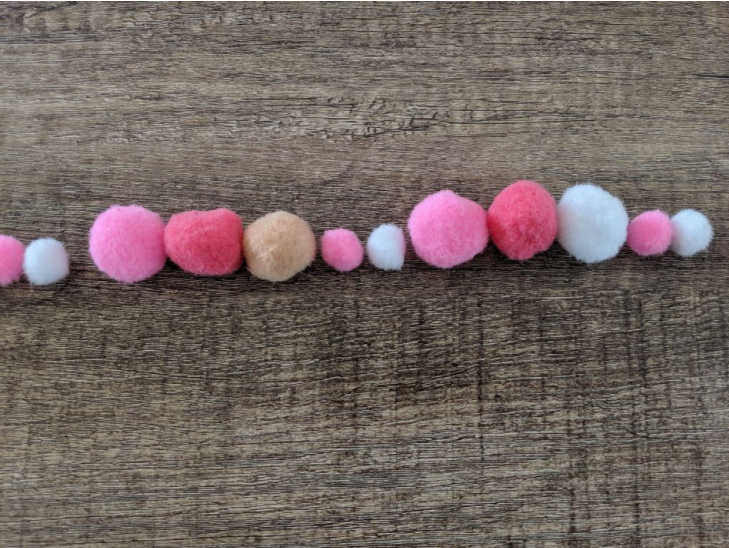 Next I placed the poms in the order I thought looked best.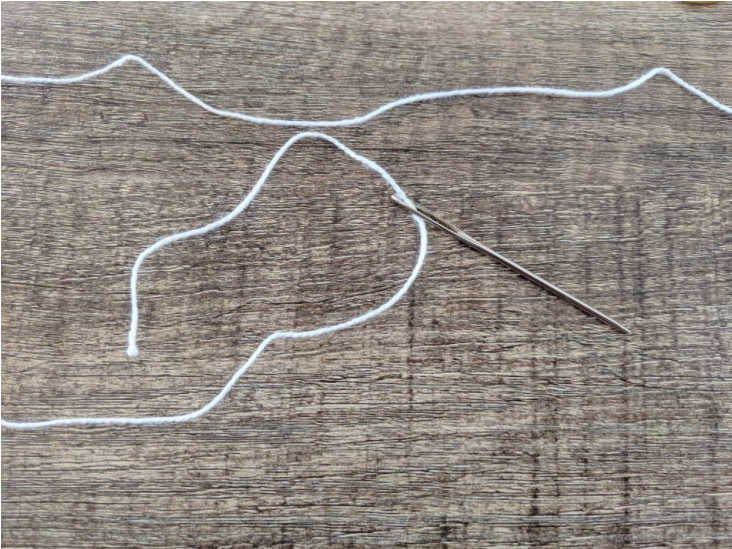 Here's where it starts to get super technical. Ok, maybe not. This is the easiest craft ever!!! Thread your needle.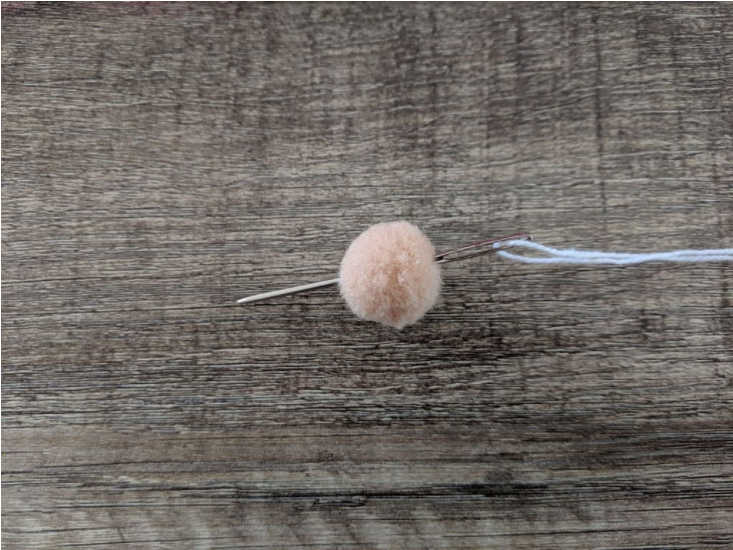 Next, thread the the floss through the middle of your poms. It goes through like butter!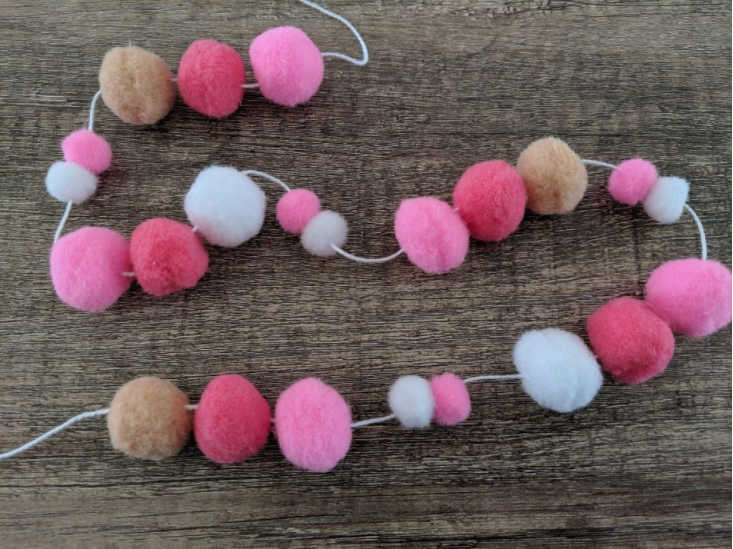 Once all your poms are threaded on, spread out your poms as you wish. Sometimes I space them all evenly. This time I grouped them: Three big poms with small spaces between them, a larger space, two small poms stuck side-by-side, repeat from the beginning!
That's all, folks! I timed myself. From planning color placement, to finished garland, it took all of 4 minutes. FOUR MINUTES!!! You could potentially make 20 of these in one hour!!!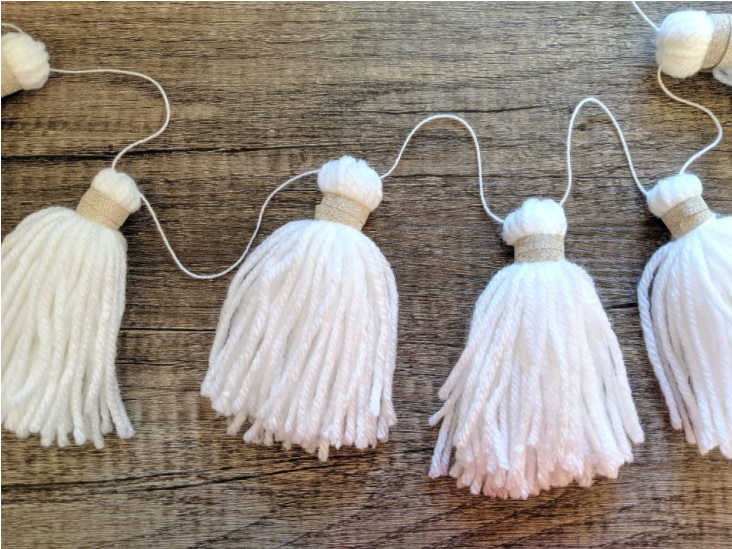 So, what do you think? Will you be making any of these for your home or craft fair?
Want more Craft Fair ideas? Check out my Cork Board DIY in this series where I make custom boards using cork trivets!
Until next time, Happy Crafting!