The Crochet Foundry Summer 2021 digital issue hits eNewstands today!
Here we are again, ready to announce a secret that has been in the works for over three months. Summer 2021 is here to tempt you with 9 scrumptious patterns; all inspired by Sweet Treats!
But don't take my word for it, keep reading to see more!
This post contains affiliate links to products we recommend. We may receive a commission for purchases made through these links.
I won't go into too much detail here since we have an awesomely gorgeous website for you to check out, but I did want to give you the highlights.
The Yarn
You know my friends at WeCrochet are always there for us! We have used their yarn since the very first issue, and they continue to be a huge supporter of our endeavour.
For the Summer 2021 digital issue, we decided to use a bright white palette, with pops of fun color. Reminiscent of a light-as-air vanilla cupcake, delicious buttercream frosting, and topped with a helping of sweet sprinkles!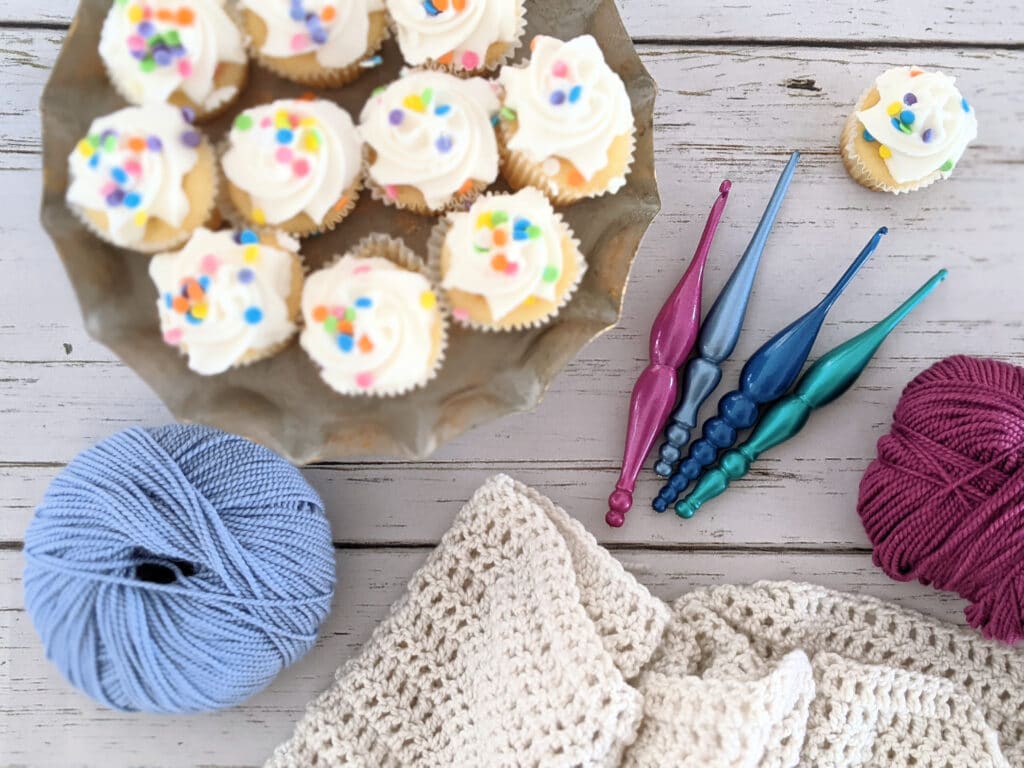 Paragon Yarn provided by WeCrochet, Candy Shop crochet hooks by Furls Crochet!
The Hook
I always joke that I loved my Furls hooks so much, I had to start working there! Another company that supported Crochet Foundry from the beginning is Furls Crochet. You can't have a Sweet Treat themed magazine and not use the Candy Shop hooks when creating your designs, am I right?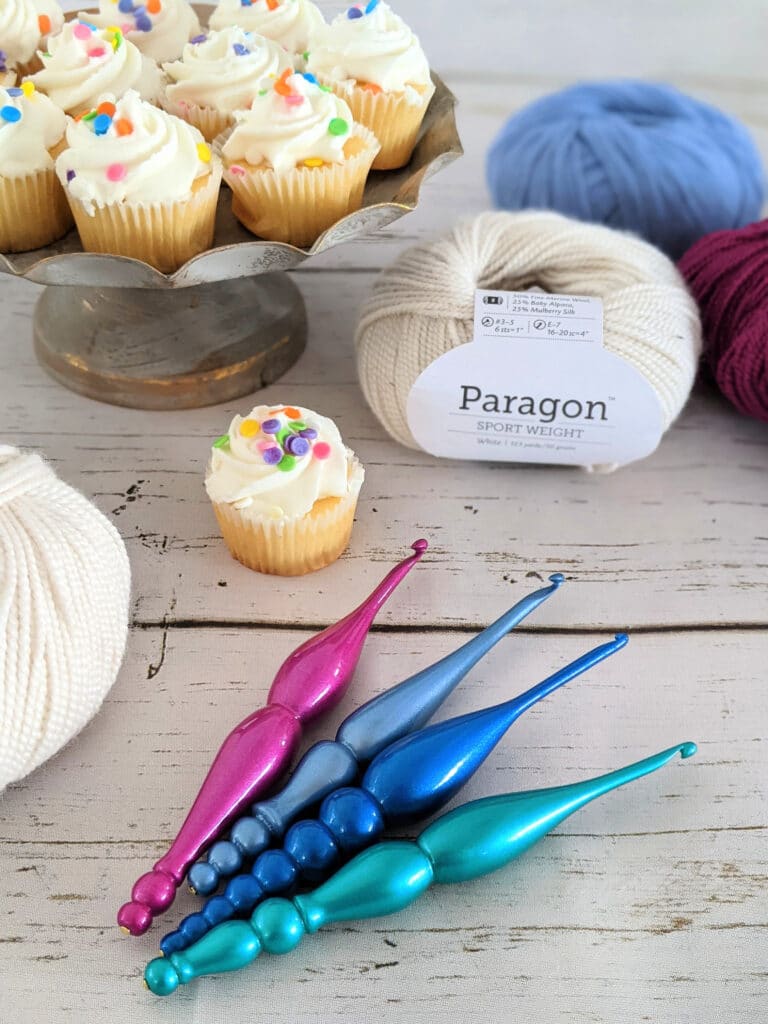 The Designs
This is what you've been waiting for, right? For the Summer 2021 digital issue, we have 9 stunning designs for you. The Nonpareils by Lorene Eppolite, the Vanilla Dreamboat Top by Crystalized Designs, Coconut Cupcake Cover Up by April Gopwani, the Vanilla Frosted Skirt by Pamela Stark, the Flounce Top by Liliana Buce, Gum Drop Pullover by Michelle Moore, Boho Pineapple Wrap by Briana Kepner, Perfect Parfait Tank Top by Ashlea Konecny, and the Lollipop Summer Cardigan by Briana Kepner.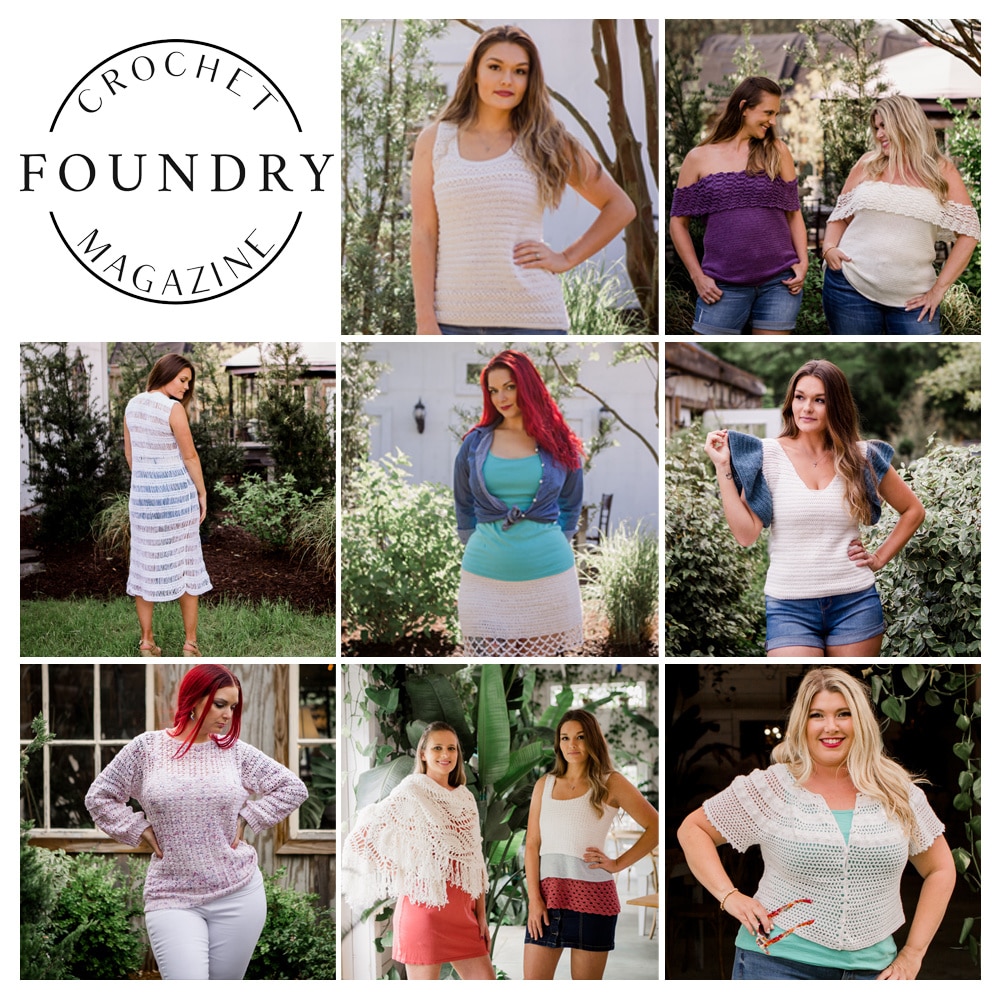 My Design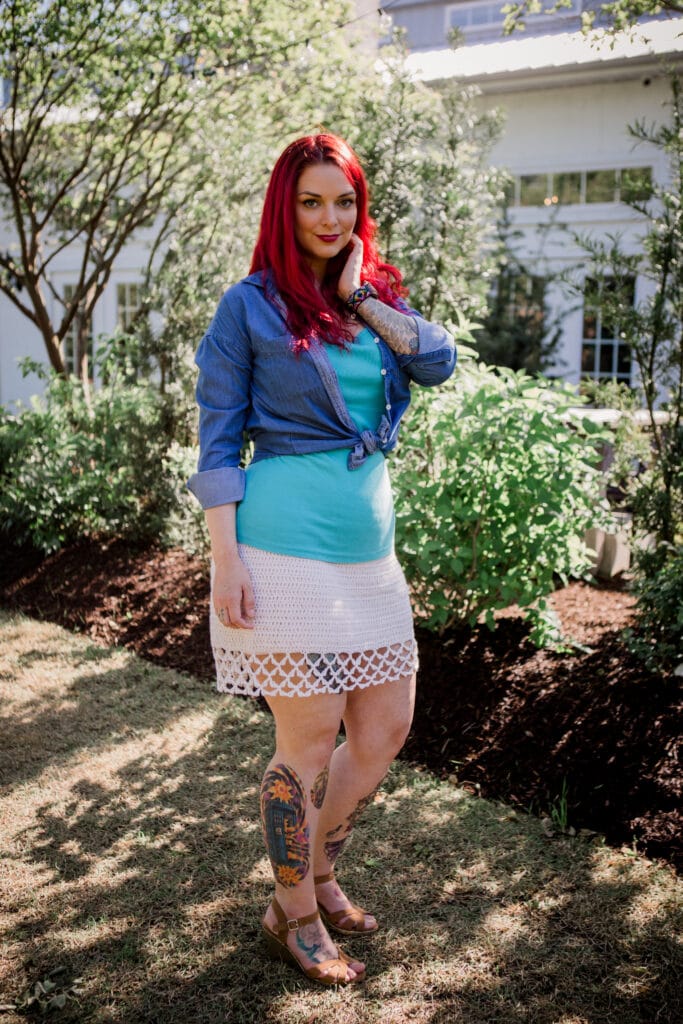 I designed the Vanilla Frosted Skirt crochet pattern with Paragon yarn.
Beat the heat with the Vanilla Frosted Skirt! Easily dressed up or down depending on the day, this favorite wearable can be worn over your swimsuit at the beach, or even dressed up for a summer wedding (depending on the color, of course!). Play around with accent colors or keep it solid, you can't go wrong.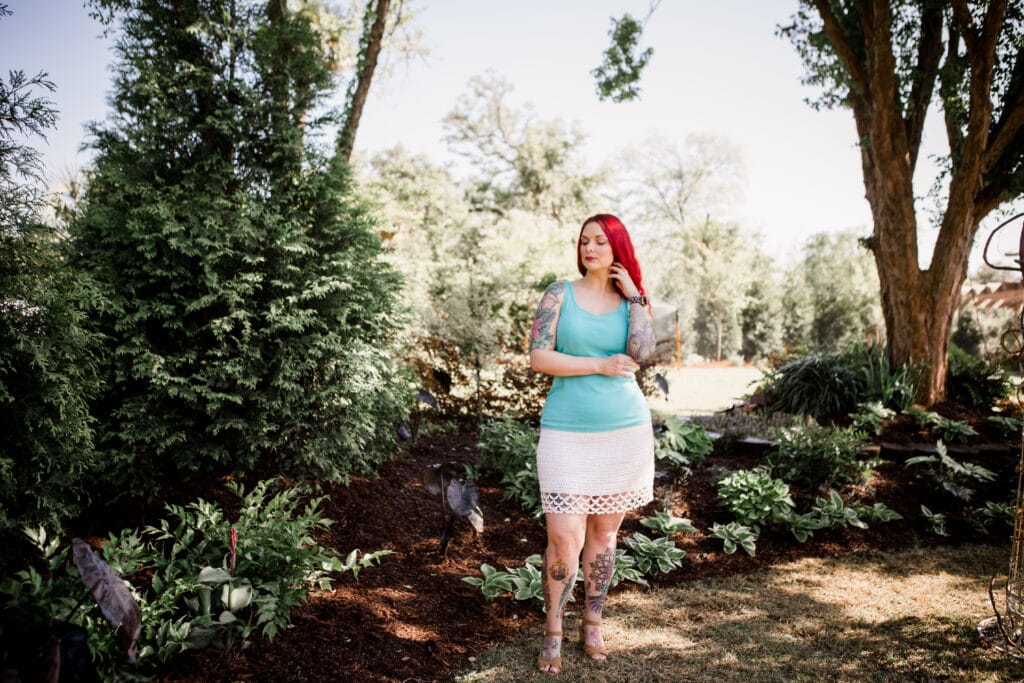 Check out my Previous Crochet Foundry Designs!