The Fall 2020 digital issue of Crochet Foundry hits eNewstands today!
Here we are again, ready to announce a secret that has been in the works for over three months. Fall 2020 is poised to bring you a cozy, autumn-inspired issue that is a little bit reading-by-the-fireplace and a little going-out-with-the-girls-to-the-coffee-shop.
But don't take my word for it, keep reading to see more!
This post contains affiliate links to products we recommend. We may receive a commission for purchases made through these links.
I won't go into too much detail here since we have an awesomely gorgeous website for you to check out, but I did want to give you the highlights.
The Yarn
We are beyond thrilled to once again be partnering with WeCrochet. We used their yarn for the Summer issue, and they continue to be a huge supporter of our endeavour.
For the Fall 2020 digitial issue, we decided to use a very neutral palette of grey, taupe, and brown. Reminiscent of your favorite latte or double espresso, even the names of our designs follows a coffee theme!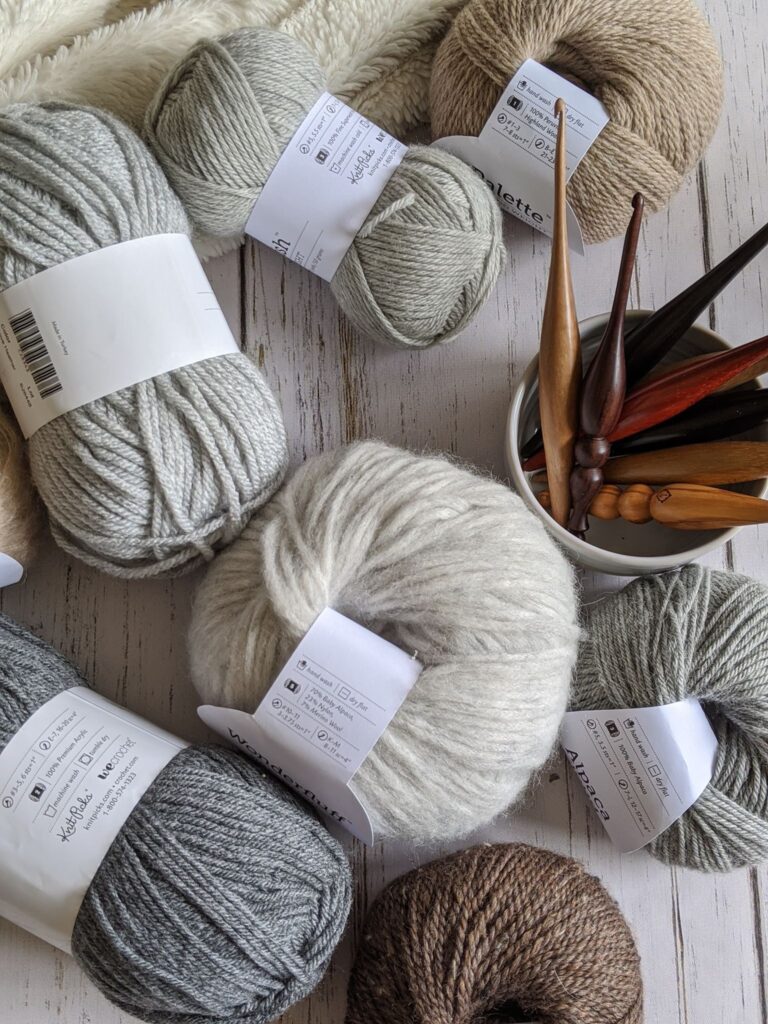 Alpaca Cloud DK, City Tweed, Aloft, Palette, Wonderfluff, and Brava were all used in creating these seven size-inclusive designs. You can read our reviews on the Crochet Foundry blog!
The Hook
Another company we have partnered with are our friends at Furls Crochet. We used the Alpha Series and Streamline Wood hooks when creating our designs. It's no secret that I am in love with Furls hooks, and my carpal tunnel is much less aggravated too!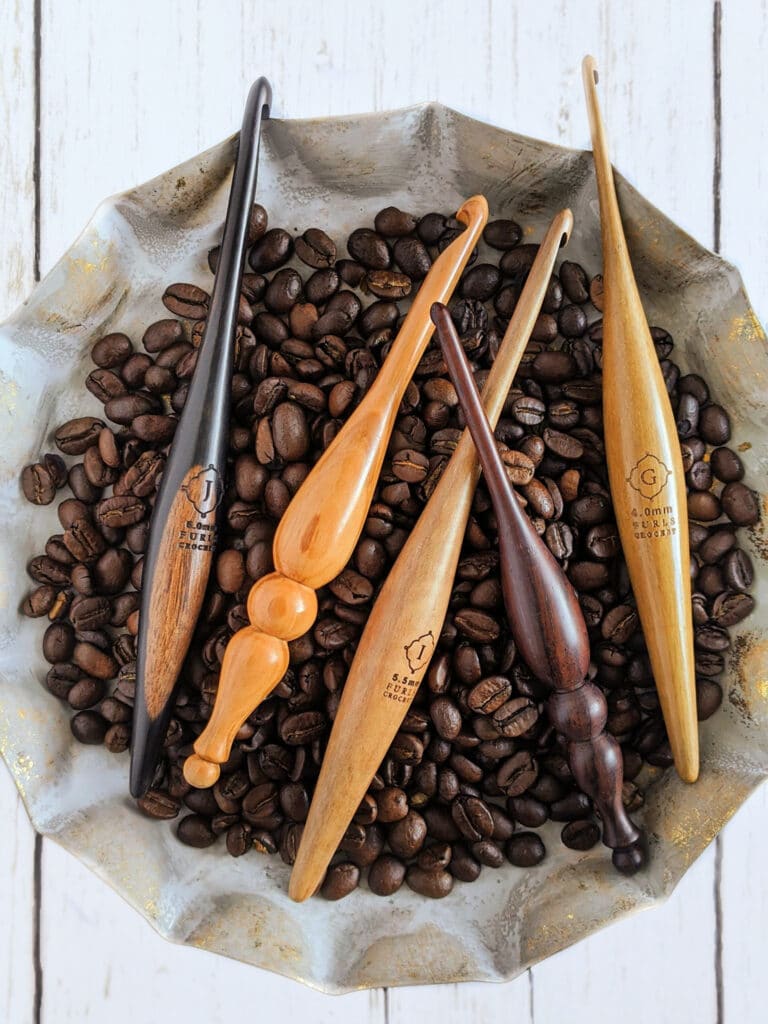 The Designs
This is what you've been waiting for, right? For the Fall 2020 digital issue, we have 7 stunning designs for you. The London Fog Poncho by Amber Millard, the Macchiato Sweater by Briana Kepner, the Vienna Convertible Shrug by Pamela Stark, the Double Espresso Duster by Michelle Moore, the Mocha Pullover by Katy Petersen, the Cafe Au Lait Cozy Cowl Pullover by Lorene Eppolite, and Cafe Breve Cardigan by Emily Davies.

My Design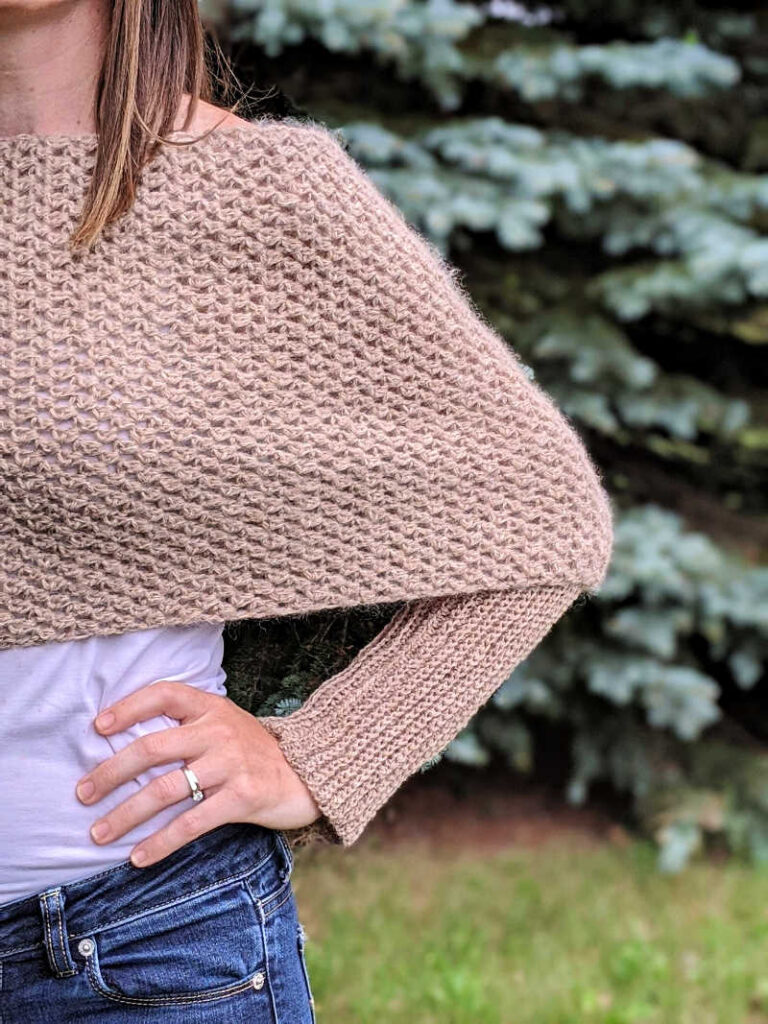 I designed the Vienna Convertible Shrug with Palette and Aloft yarn.
This shrug is a true chameleon! This can be worn as designed, to cover both arms while wrapping completely around the body. It can also be used just as a scarf! If you have enough length, you can wear it as a full coverage top, or bunch it up around your neckline for a scarf with sleeves!
A few tips to think of before making one is to consider the fiber you use. This was made with wool, so you wouldn't want to wear it against the skin with a layer over top. Instead, try a cotton yarn for breathability and comfort. Try a bold color to make a fun statement, or keep it neutral for versatility. Since it can be worn so many different ways, the sky is the limit!
For a full description of each Crochet Foundry Design in the Fall 2020 digital issue, along with the details to purchase, you can check out the Designs Blog Post.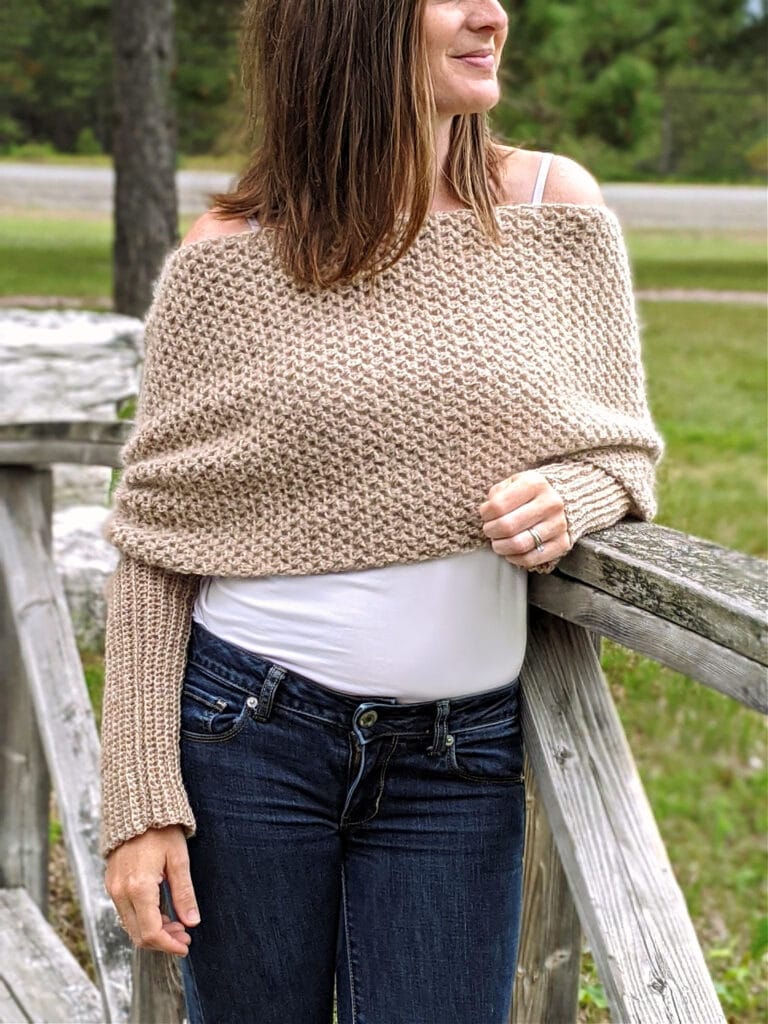 Win A Copy!
Interested in winning a digital copy of the magazine?
You can win a copy of the Fall 2020 Digital Issue of Crochet Foundry Magazine! Winner will be randomly selected September 21st, 2020.
Each designer is giving away one digital copy. Make sure you check everyone's social media for how to enter theirs!
a Rafflecopter giveaway