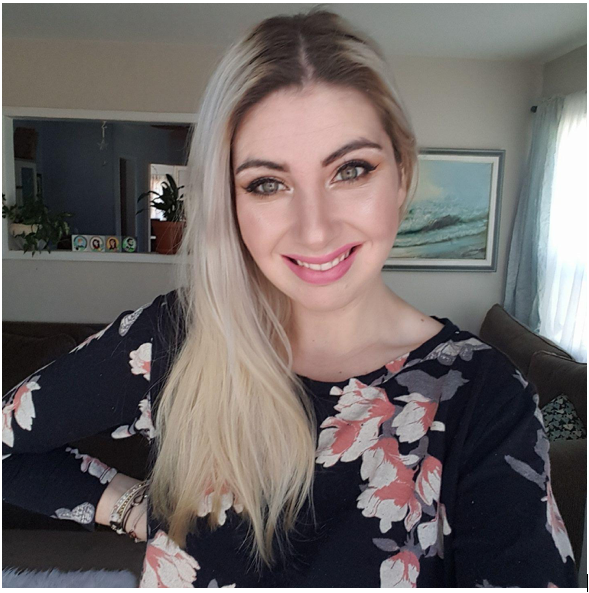 I have had the opportunity to meet so many incredible, interesting and talented Makers over the years. Artists who build, design and create. People who hone their craft, while building businesses from the ground up. Amazing entrepreneurs who pour their heart and souls into what they do and put it out into the world every day. This is why I decided to launch my brand new blog series called Maker Mavens! I want to introduce you to different Makers each week and give you a little peak into their worlds.
Last week I had the pleasure of interviewing Ashley and Eric Leither of Ashley Leither Designs. If you didn't get the chance to read the interview, you can read catch it HERE.
>> CLICK HERE TO SIGN UP FOR THE SINCERELY, PAM WEEKLY NEWSLETTER! <<<
Today I wanted to introduce you to someone I have known for a few years. Lee Sartori is a Crochet Designer, the Assistant Editor at Happily Hooked Magazine, a Tech Editor and is an Expert on Knit and Crochet Now! Season 9 on PBS this fall. She is also killing it on Instagram! Keep reading to get to know a little more about Lee!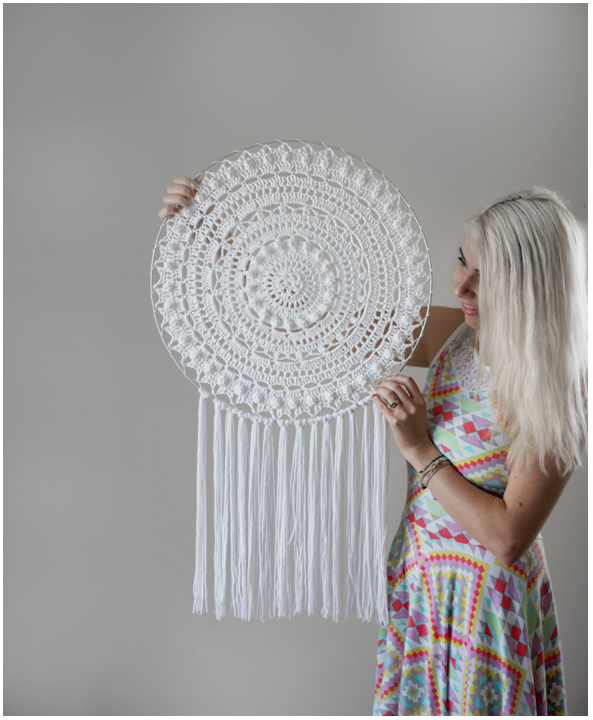 Pam: Alright, Lee! I know you wear about a million different hats in this industry, but I would love to talk about your work over at Happily Hooked! What is your official job title?
Lee: My official title is Assistant Editor and Social and Events Manager for Happily Hooked Magazine.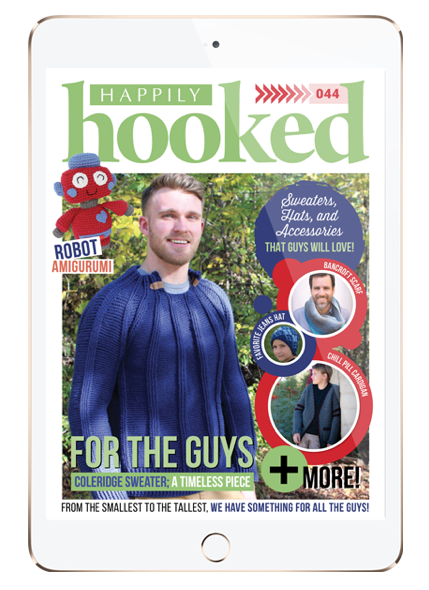 Pam: What were you doing before working for HHM?
Lee: Before I began working for Happily Hooked Magazine, I was an independent designer as well as a City Worker (which I still do part time, because I love it!).
Pam: It's so great to be able to do something you love! Did you take any special schooling, courses or classes before becoming an editor?
Lee: I went to University for Visual Arts and Communications Studies.
Pam: What would you say are the major components of your job on a daily basis?
Lee: On a daily basis, I create content for our social media pages and accounts. I am active in our events groups, for example our Crochet Along and our Pattern Pack Challenge Group. I also manage our Affiliate Program. I need to be up to date on the changing algorithms for major social media platforms, and know our content for HHM in and out. I work with a great team who help me stay current with our promotions, upcoming events etc.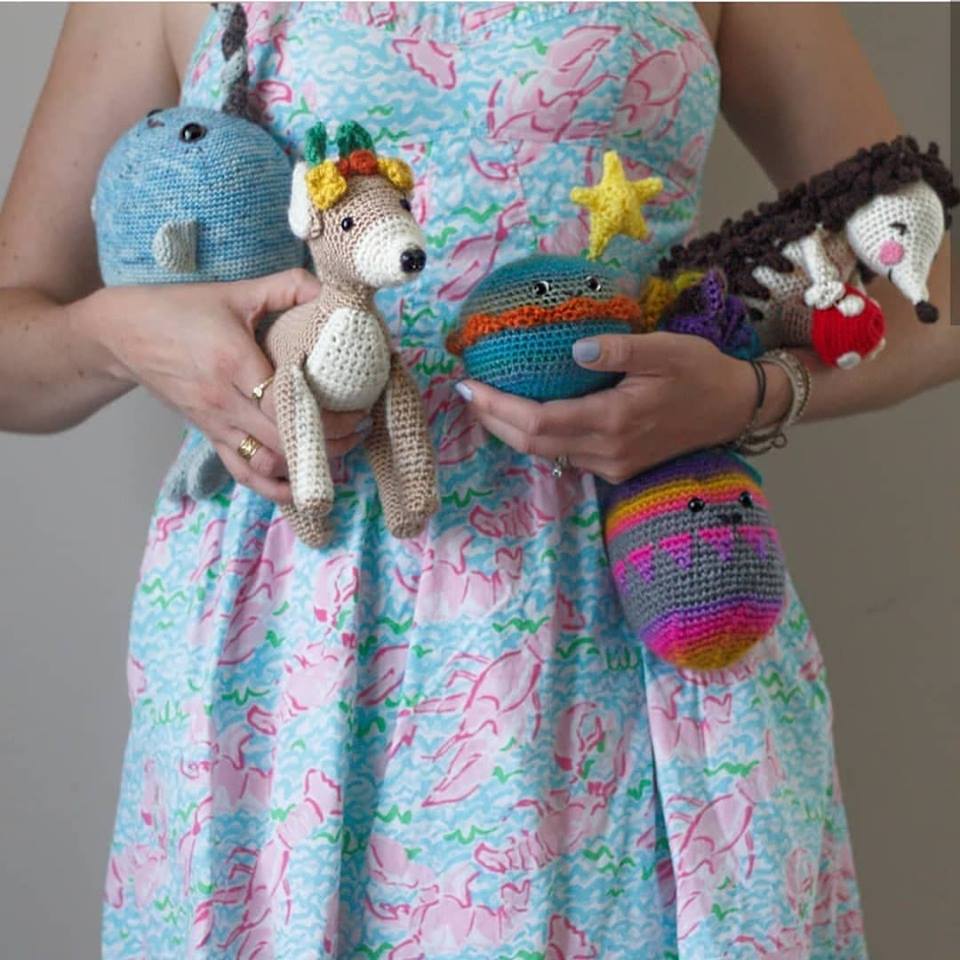 Pam: What do you enjoy the most about what you do?
Lee: The thing I enjoy most about my job is meeting new designers on a daily basis and watching them grow. We work with a lot of great people, and the never ending stream of creativity is very motivating and inspiring to me!
Pam: I can imagine! Really engaging in this community leaves me energized as well! Be honest, is there anything that you like least about your job?
Lee: It's hard to say what I like least about my job. I suppose it would be that we are a remote team, meaning that we live in different parts of the world, and meet online every day to work. I wish we could all work together in an office environment and spend time together in person.
Pam: Wouldn't that be amazing!? Although, I have to admit, I would probably get a lot less done. I'm easily distracted. ?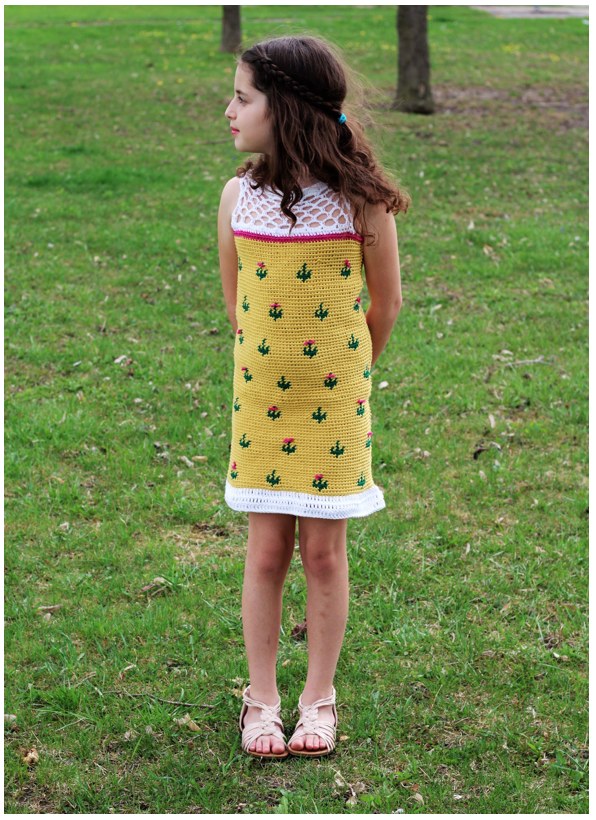 Pam: How do you see this job changing in the next 10 years?
Lee: I've been with Happily Hooked for about 3 years now, and in that time, our jobs have changed a lot. But what remains the same is the quality of magazine we produce as a team and the amazing publication that we print on a monthly basis. I can see that continuing to grow over the next few years into bigger and better things.
Pam: If you could go back and do anything differently on this career path, what would you do?
Lee: I think I would have spent more time focusing on a number of social media platforms rather than putting all of our eggs into one basket, as they say. Our social media strategy greatly revolved around Facebook, and with those numbers changing, we are forced to grow through other social platforms. It's interesting to see, and good to learn.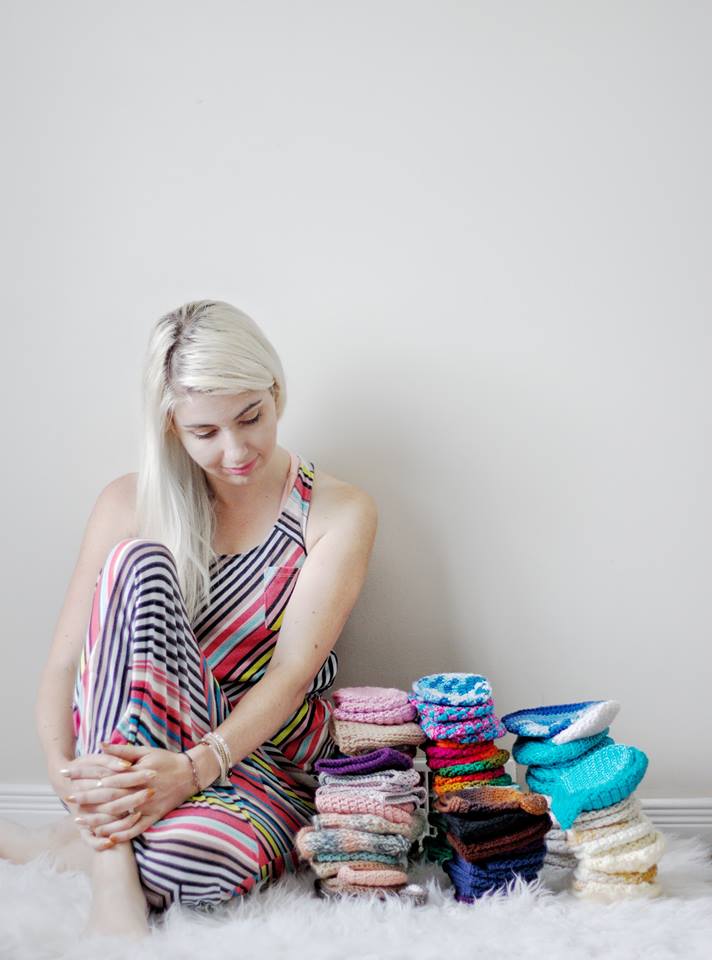 Pam: Can you tell me about a project or accomplishment that you consider to be the most significant in your career?
Lee: I think being invited to host Season 9 of Annie's Knit and Crochet Now Show that airs on PBS and CreateTV is my biggest accomplishment. It was such a fantastic experience, and one that I will never forget.
Pam: It's been great following you on Instagram and getting little snippets of the experience. From watching you work on your designs right up to seeing you on set! I think we all felt like we were right there with you!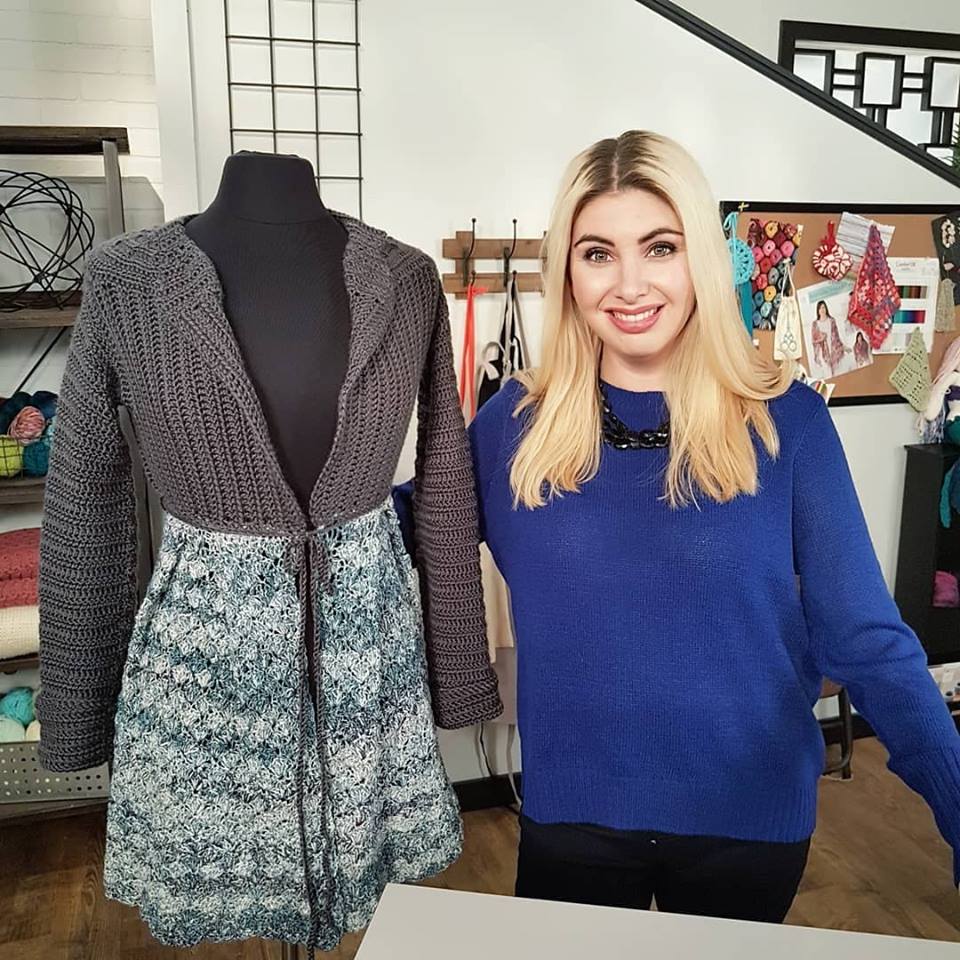 Pam: What is the one thing you wish your clients or customers knew about what you do?
Lee: This is a bit of a funny question for me, because I feel so passionately about one specific thing and it's so small and basically not important (it seems ridiculous actually). But I've created almost a thousand pieces of original social media content from memes, to quotes, to videos, and I wish people knew that all those jokes were from me. But that's just because I think they're funny, or cute, or sweet, and I wish I could be like, "what did you think of that one today, so cute, right?" to each person that enjoys it. Just something I wish I could share with people more, I guess.
Pam: That is a great point. I never considered what that would be like, to be the anonymous voice behind a brand. I'm so used to seeing you as the face of Coco Crochet Lee! Well, hopeful know more people will know!
Ok. How about a bonus question?… Are you more of a hunter or a gatherer?
Lee: I think I am more of a hunter!
Pam: Lee, thank you once again for taking the time to chat with me, and to give people a little inside info on the life of a Social Events Manager and Assistant Editor!
I don't know about you, but I want to dive a little deeper into some of those questions! Lee has agreed to do a live Q&A with me next week! Follow me on FACEBOOK or INSTAGRAM to find out when and where it's happening!
Want to learn more about Lee? You can follow her on FACEBOOK, INSTAGRAM, PINTEREST and her BLOG!