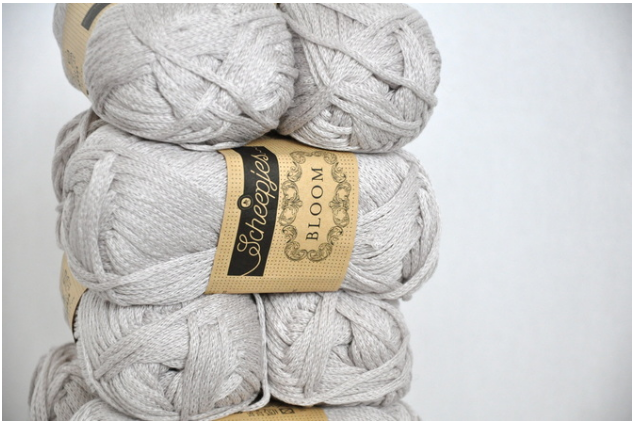 A few years ago I participated in a fun design challenge against one of the most kind, thoughtful and funny people I have ever met, Crystal from Crystalized Designs! She and I have been internet Besties for years and I couldn't have been more excited to duke it out with her ?
Scheepjes partnered with us to use their amazing new yarn called Bloom and I am always so excited when I get to try new yarns that aren't readily available here in Canada! This incredibly soft worsted weight yarn comes in 50g/80m skeins. It is 100% cotton and comes in 28 gorgeous colors. Bloom has the most amazing texture due to the fact that it is spun with a hollow core. This also means that is very light weight and dries quickly. My favorite part? This little pull tab that allows you to use the yarn center pull is pure genius!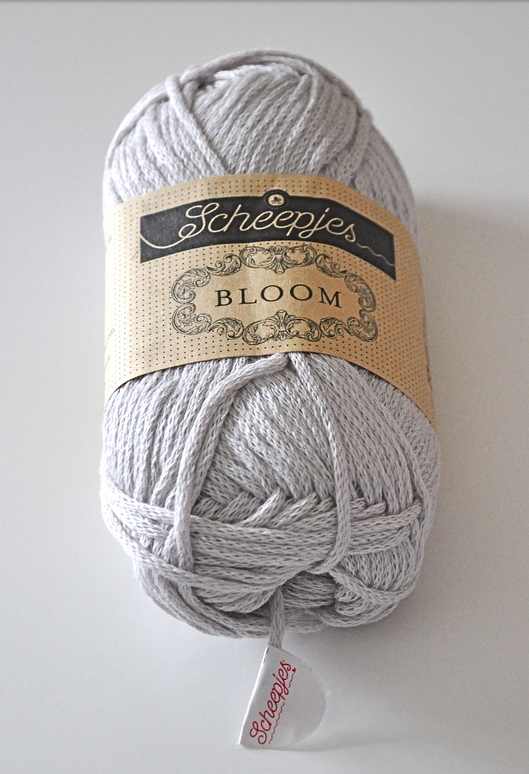 I had so much fun working with this yarn and noted that I didn't have any issues with it splitting. This is an extremely big deal for me since I tend to make garments. Spending so much time with a fussy yarn can be a drag. Bloom was a dream!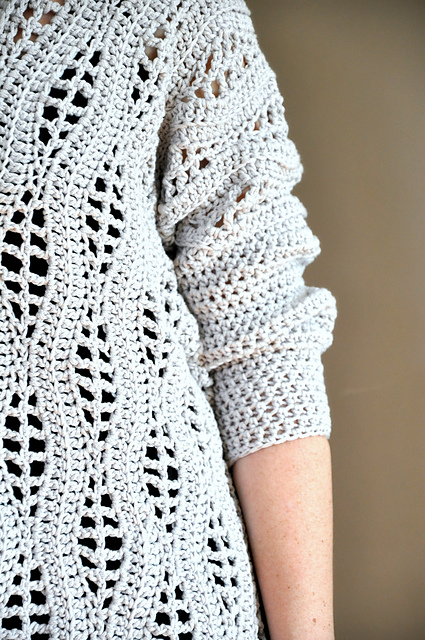 Just look at that texture ?
It was with this yarn that the Salena Sweater was born. I designed this pullover in sizes XS-3X with no shaping! That part is my favorite since that means it's a nice and easy pattern that you can whip up in minimal time! The open stitch work and 3/4 sleeve makes this garment a staple year-round.

Looking for more Bloom inspiration?
How about the Chic Cowl that Crystal designed for the competition?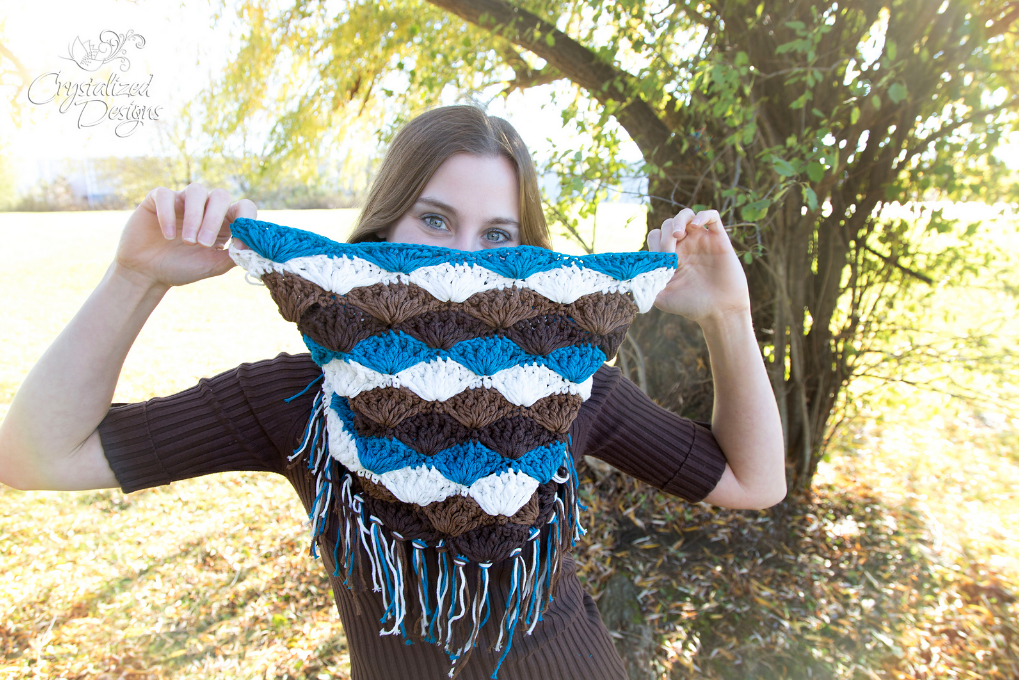 Here are a few others you might enjoy!

Felted Button's Phone Purse , A la Sascha's Color Block Shawl, and Look At What I Made's Simple Crochet Shells Dishcloth were all designed using Scheepjes Bloom.
What about you? What was the last new yarn you tried?
Until next time!