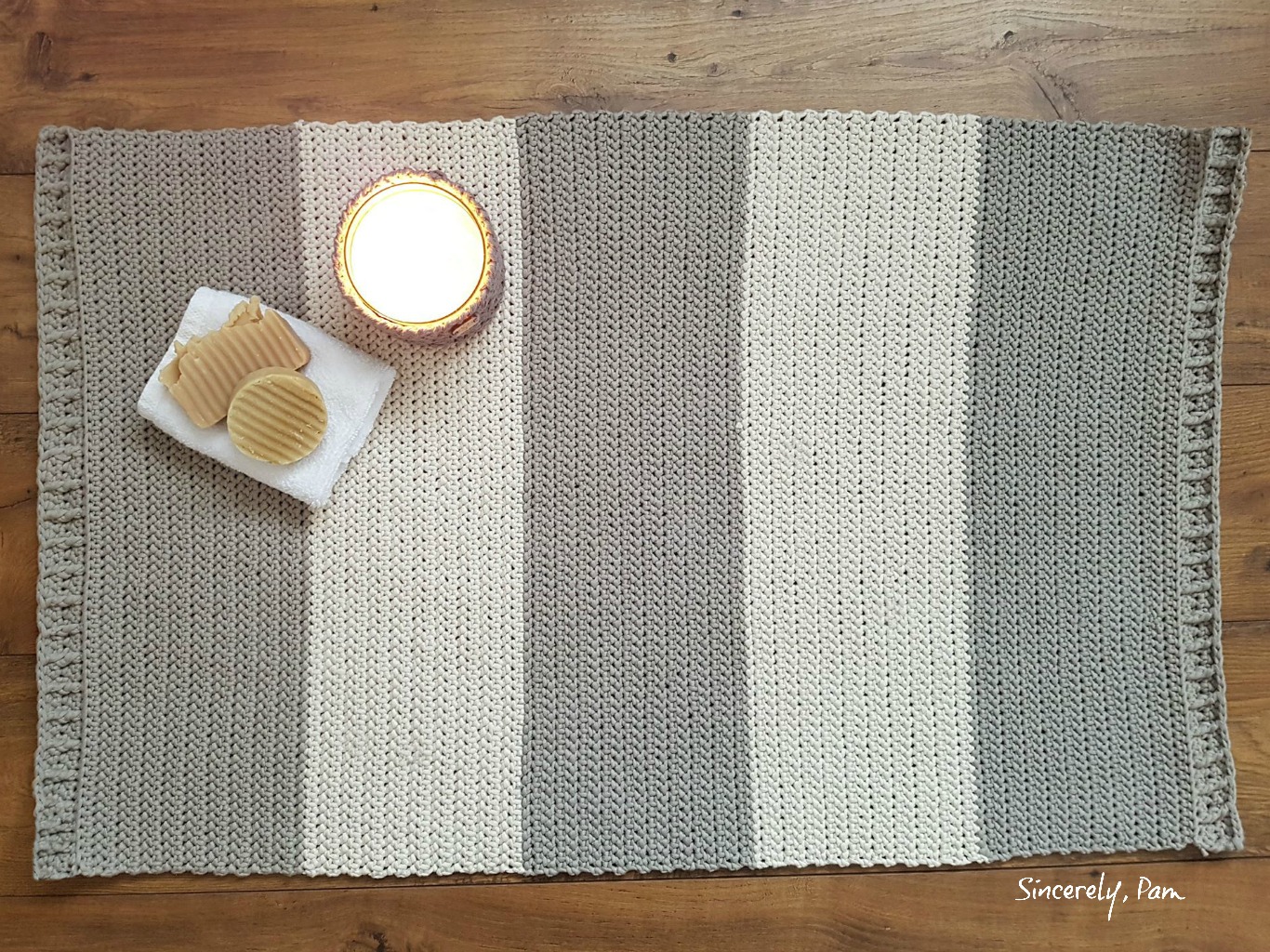 Last month I shared my daughter's room reno. It was while decorating it that I noticed how easily I could incorporate different yarn-type crafts into the design. Knowing that the rest of the house was to follow suit, a new series for this blog was born, "Decorating With Yarn". I really wanted to use these renovations as a way to push myself to find new, and creative ways to use my craft throughout my home.
In case you are wondering why my house is in need of repair, let me give you a very quick backstory…
We fell in love with our 1960's sidesplit and moved in last August. We loved the massive windows, natural light, original stone fireplace and large, 300 foot lot. However, we also knew that we were tackling a major "fixer-upper". You can see from the photos below just how bad it is. We dumped some money into the house in the first couple months to waterproof the basement and other miscellaneous repairs.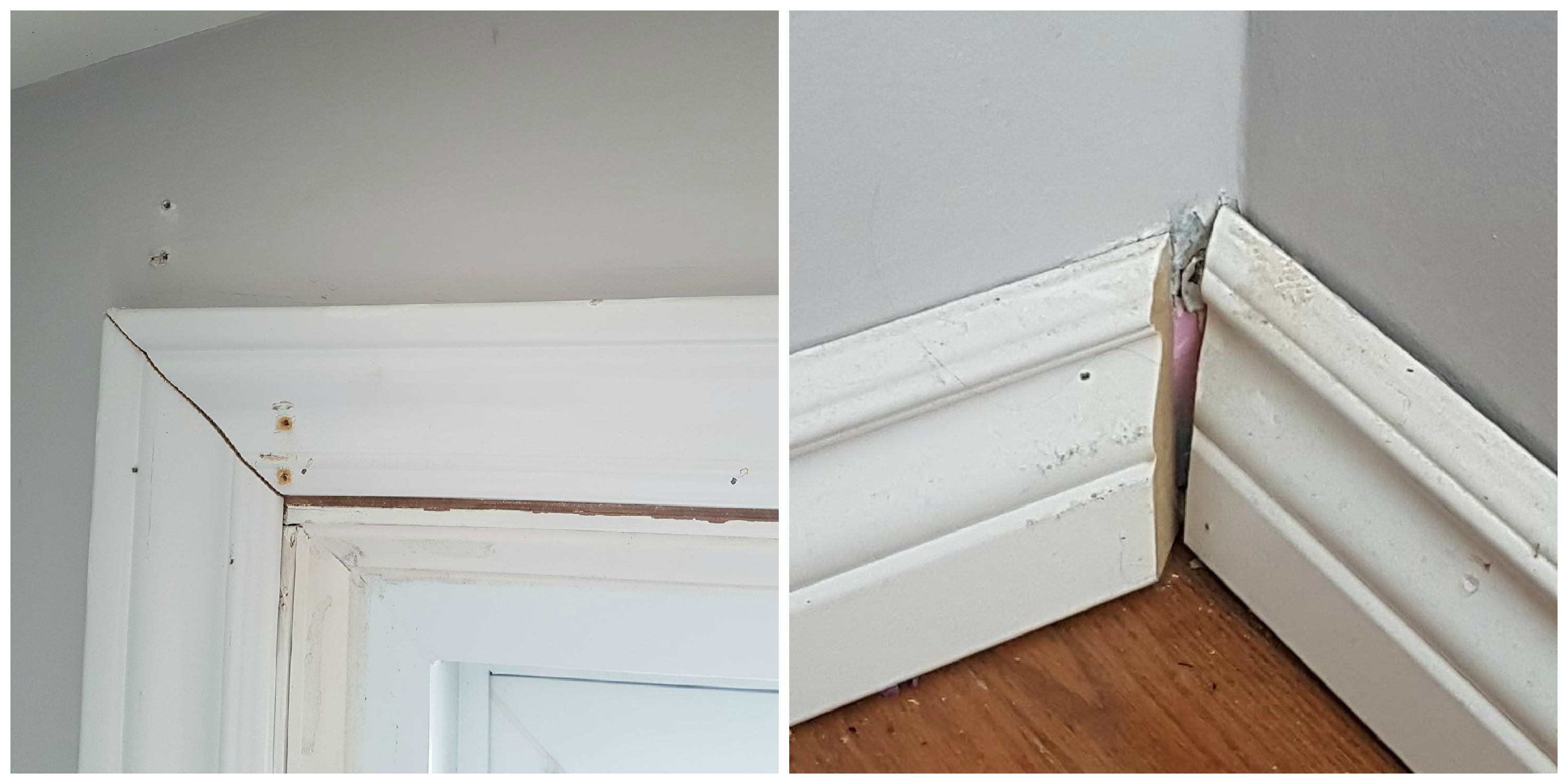 My only regret, is not taking better "Before" photos. I only have the ones above showing some of the casings.
We have only one bathroom, and it's tiny. We have a 24″ vanity that was replaced when we moved in, along with the toilet. The smell. UGH! It was so awful. When we changed them out, the smell thankfully went away.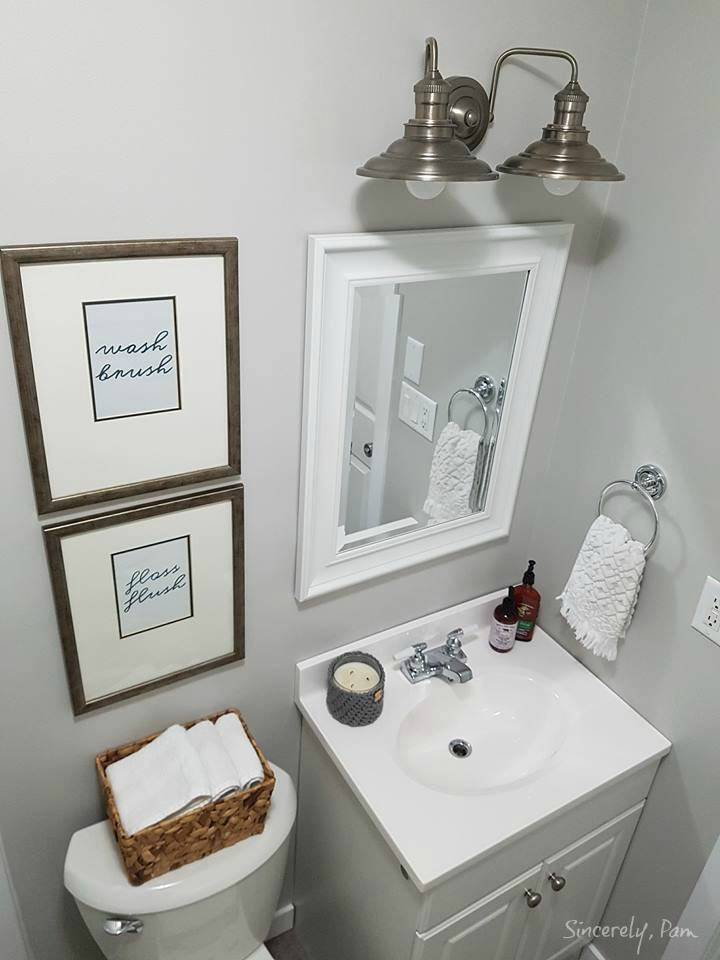 Next, we replaced the built-in above the towel bar with a custom piece my husband designed and built. Since we don't have much storage, it's perfect for all of our toiletries and extra towels.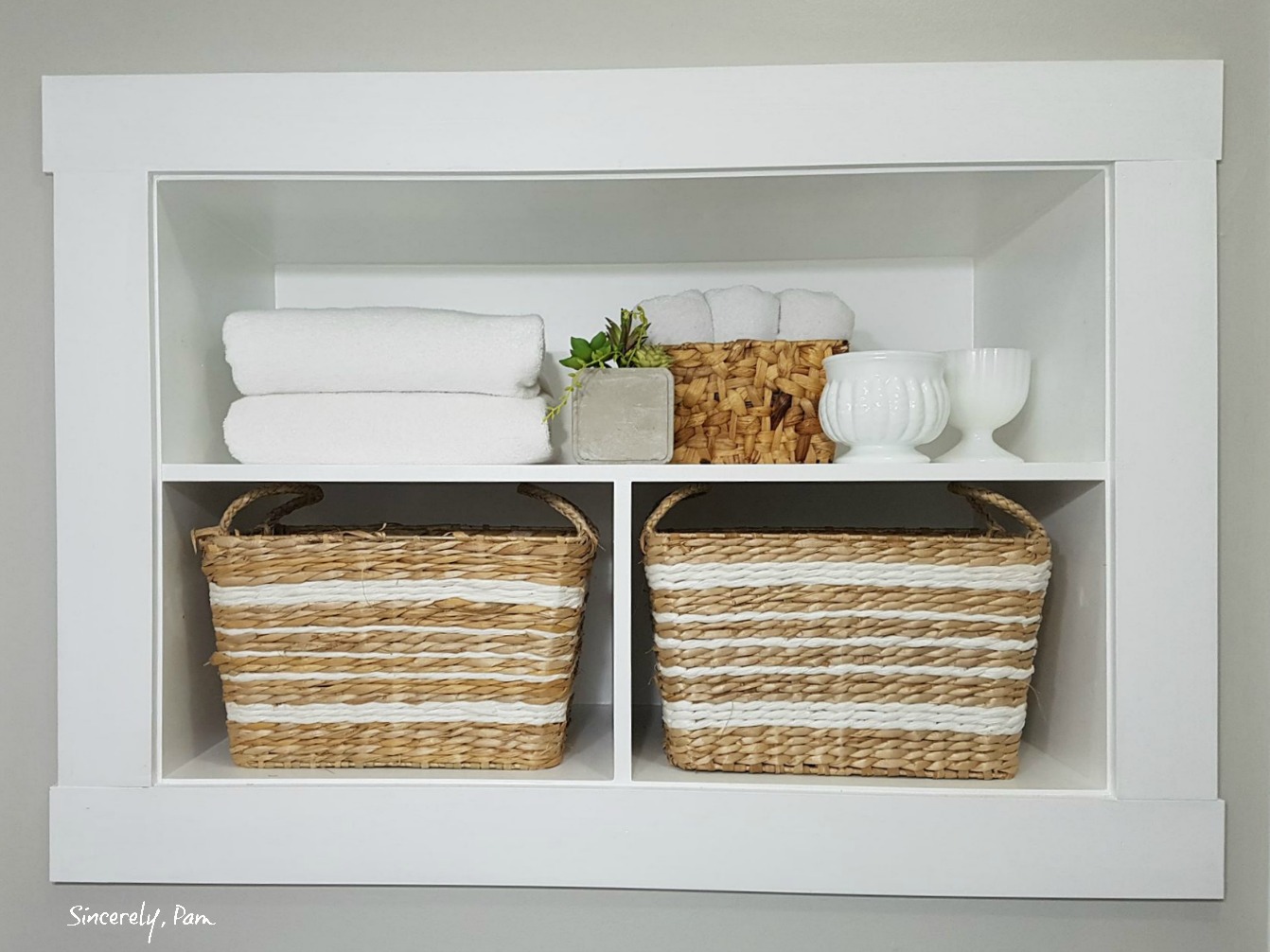 Afterwards, we replaced all the door casings and trim throughout. We painted the walls with Dolphin Fin by Behr and grabbed some floating vinyl tile to lay over the old lino. The floors are not the most even, so this was a great solution! At under $100, it was also incredibly economical.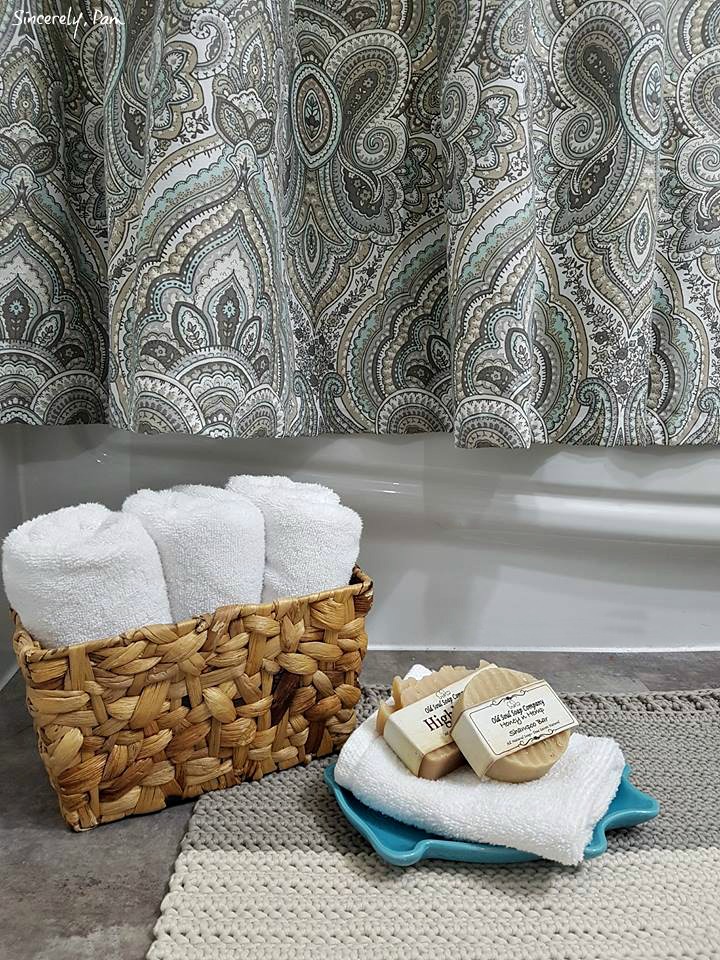 Finally, a new vanity light and mirror from Lowes were installed. All that was left was a few finishing touches. I always buy my shower curtains at Winners, and this one was no different. The last thing I needed was a new bath mat. So, I seized the opportunity and made my own! Click HERE for the tutorial.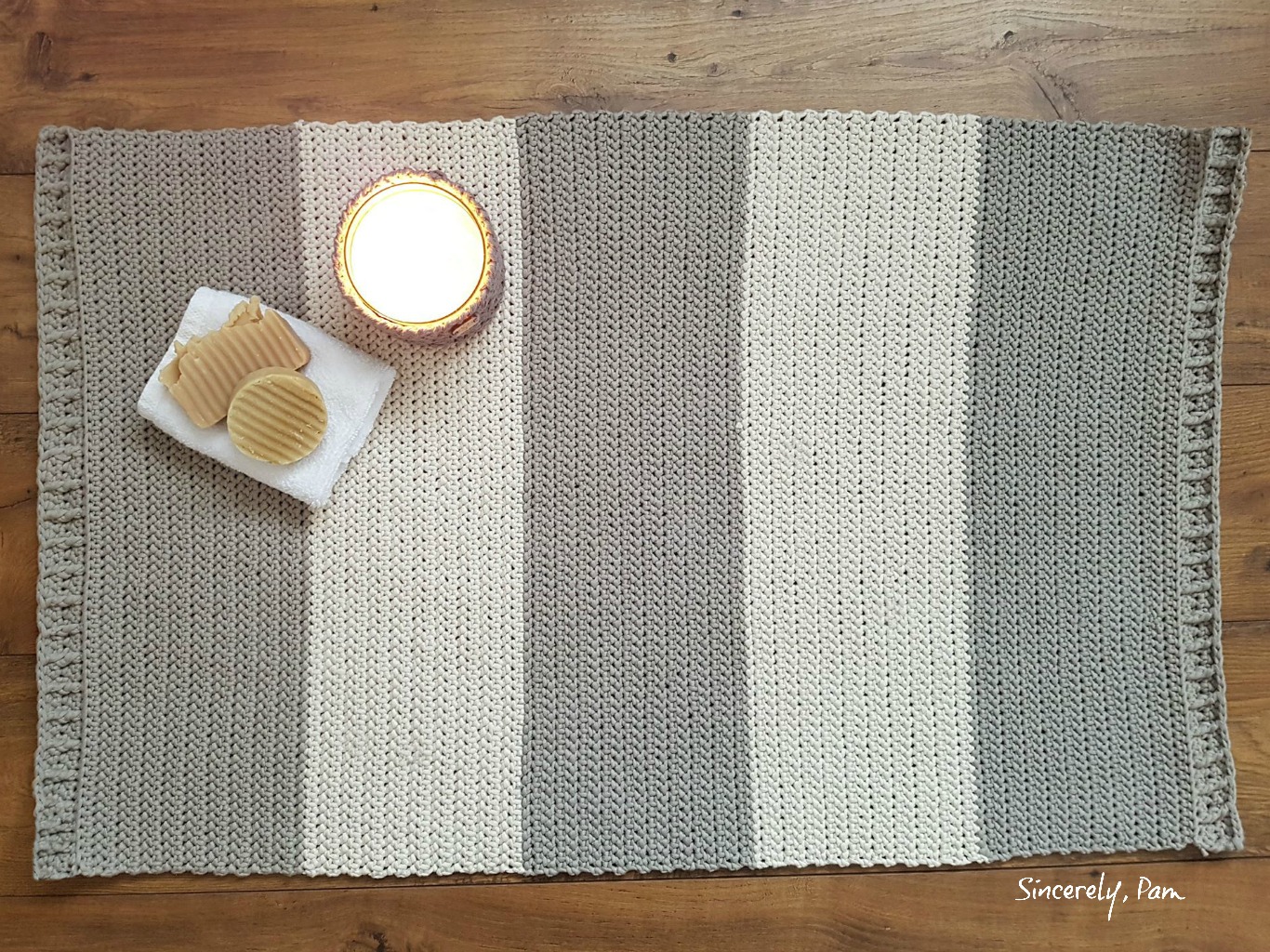 What do you think? How have you added crochet or yarn to your bathroom?