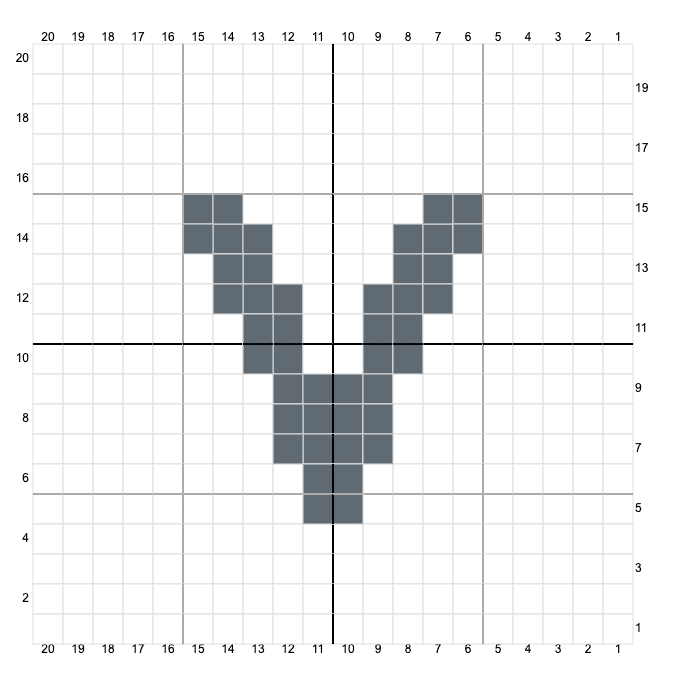 Special Pattern Notes
These coasters are worked in Rows from the bottom up.
This entire pattern is worked in the BLO (back loops only). Reattaching at the beginning of a Row with a slst is always worked into both loops.
Always work the first st of each Row in the same as the ch1.
Each coaster begins with a ch21.
Rows 2-20 begin by reattaching the main color yarn to the first st of the previous Row.
Each Row ends by fastening off both colors.
If you do not wish to crochet over the color you are not using, you can float the color behind your work. See my previous Tapestry Crochet tutorial for instructions.
More Letters!
To select the graph you would like to make, please click on the letter below.
"a"  "b"  "c"  "d"  "e"  "f"  "g"  "h"  "i"  "j"  "k"  "l"  "m"  "n"  "o"  "p"  "q"  "r"  "s"  "t"  "u"  "v"  "w"  "x"  "y"  "z"
Go back to Monogram Coaster Tutorial