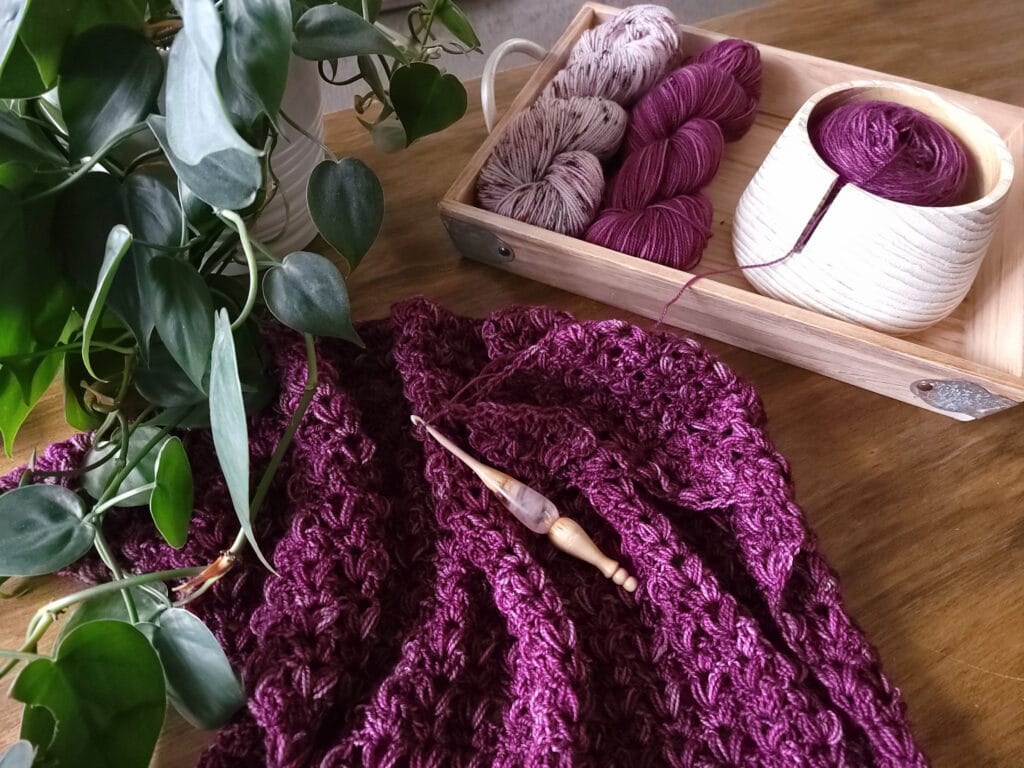 If you're looking for a pretty, textured, easy to crochet shawl pattern for Spring, the Victoria Shawl crochet pattern may be exactly what you need! This bottom up design allows for different weight yarns to be used, depending on what you have in your stash!
This post contains affiliate links to products we recommend. We may receive a commission for purchases made through these links.
Victoria Shawl Crochet Pattern
This pattern was first released in 2018. I had just received a few cakes of Lion Brand Yarn " target="_blank" rel="noreferrer noopener">Lion Brand Mandala yarn and really wanted to use the stitch pattern used in my other Victoria patterns to create something new. The Victoria Shawl came together easily. The simple stitch pattern, the fun way the long color changes happen in this self-striping yarn, and the fun tassels on each corner made this a favorite of mine.
Although I LOVE the way it looks using Contessa Pullover and wanted to see what this design would look like in a lighter weight.
The yarn shown below is Lion Brand Yarn " target="_blank" rel="noreferrer noopener">Mandala yarn in the color Centaur. It is available on both the Lion Brand Yarn " target="_blank" rel="noreferrer noopener">Lion Brand Yarn and