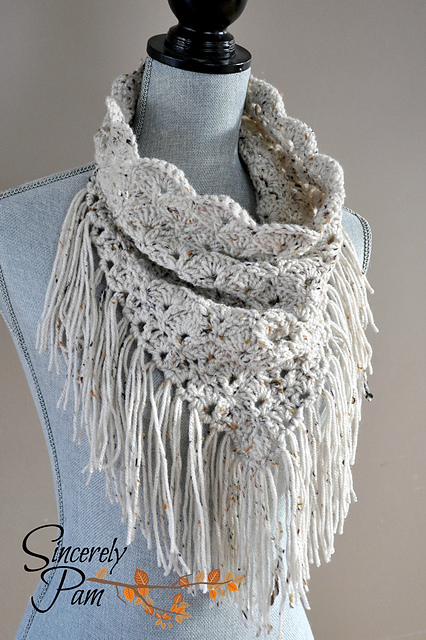 Fringe was the biggest trend at New York Fashion Week for Spring 2016 and here we are, 2 years later, and it doesn't seem to be fading from our lives any time soon! I want to show you how quick and easy it is to add fringe to your projects.
All you need are the following items: Your project, yarn, hook, scissors and measuring tape.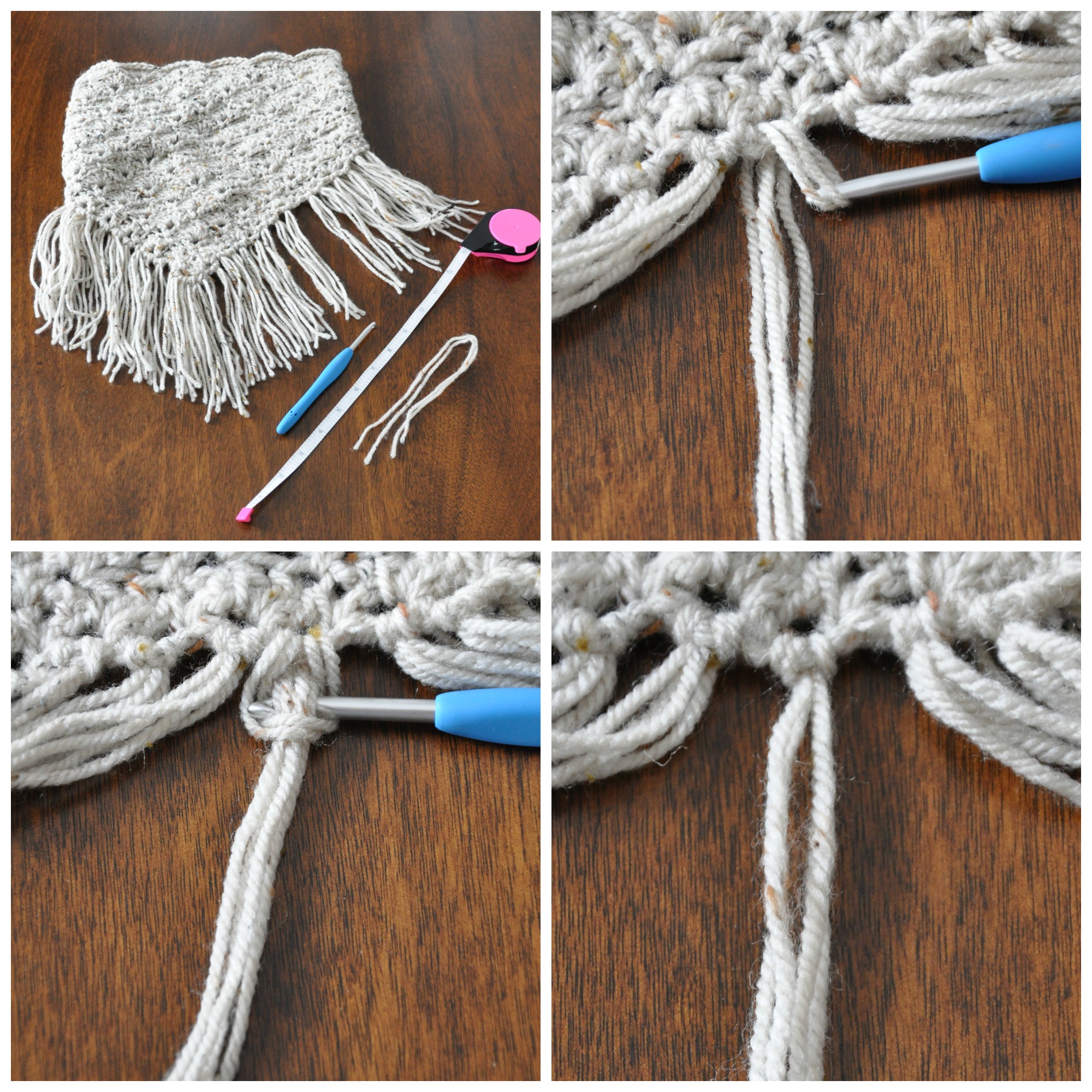 1. Figure out how long you want your fringe to be, double it and cut your yarn 1″ longer than that. I wanted my finished fringe length to be 6″ so I cut strips of yarn at 13″ long so I had extra to play with.
2: Fold your yarn in half (I used 2 strands to really emphasis the fringe on my project!) and pull the loop through your project using your hook.
3: Pull the hanging ends of the fringe through the loop.
4: Pull firmly on the ends to tighten the knot you just made. Give your fringe a trim so that all the ends lay nice and even.
Voila! You are now sporting one of the hottest trends!
Looking for a pattern to add some fringe to? The photos above show my Shelby Triangle Cowl, however, the Charlottetown Cowl and the Lisa Triangle Cowl also look spectacular with this embellishment!