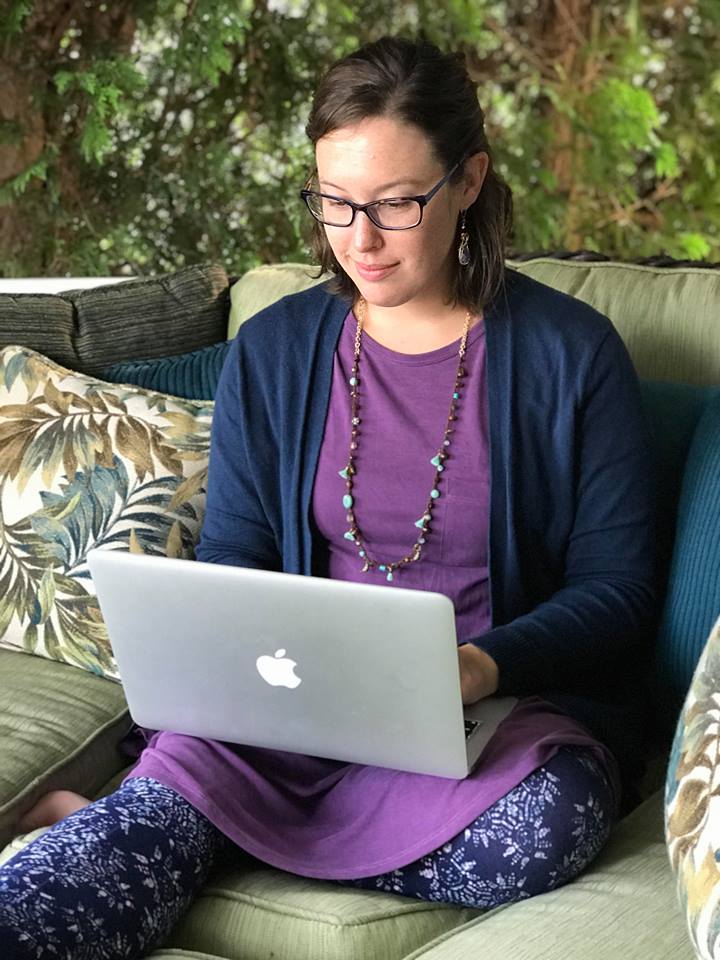 As an Independent Crochet Pattern Designer, I am a one-woman show. This means I do the designing, grading, testing, typing, photographing, editing, releasing, promoting, blogging, and bookkeeping. I answer all the emails and questions on social media. I make every. single. decision. I always wished for help. As my business grew, I spent more time chasing my tail, than pursuing my dreams. I needed help. Desperately! But what could I do? What was I missing? Does such a miracle even exist??? Oh, yes it does. What I was needing all along, was actually a who. And that who is Katelyn. That's right! Next up on the Maker Mavens series is an angel. Nay, a workhorse. Nay, a superhero. Nay, an Online Business Manager.
>>> CLICK HERE TO SIGN UP FOR THE SINCERELY, PAM WEEKLY NEWSLETTER! <<<
If you have been following the Maker Mavens series, you will know that I love interviewing people who have really cool and interesting jobs in the Fiber Industry! I have interviewed Ashley and Eric Leither who create and sell gorgeous hand-turned crochet hooks, Assistant Editor at Happily Hooked Magazine Lee Sartori, and Shannon who is the Indie Dyer behind Yarn Baby. Read all their interviews HERE.
This week, Katelyn Moll has agreed to sit down and chat with me. I met Katelyn a few years ago when she started testing my crochet patterns. Katelyn is such a sweet and wonderful person. She exudes professionalism and kindness and laughs at all my jokes. A prerequisite when working with me. Ready to learn more about Katelyn and what it takes to be an Online Business Manager? Read on!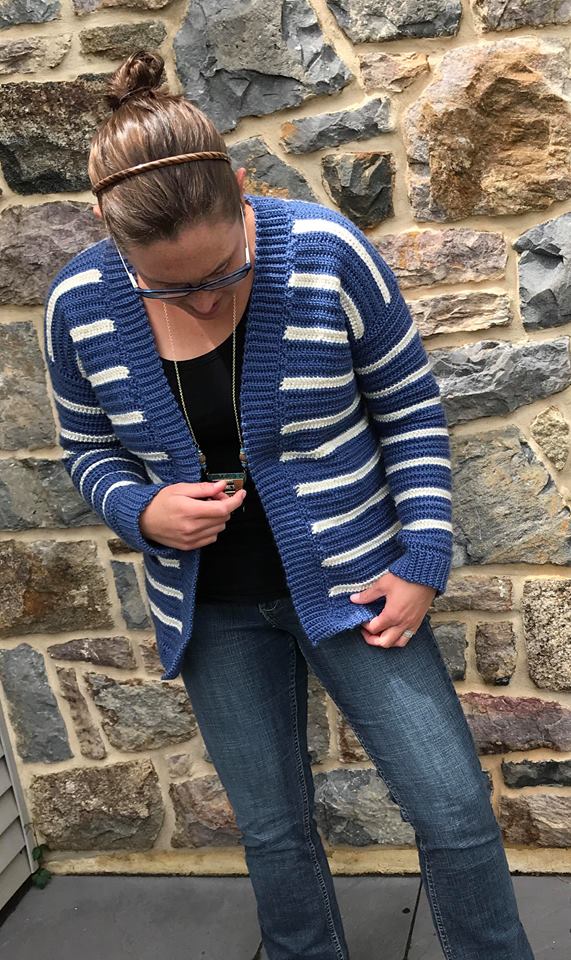 Pam: Katelyn! Thank you so much for taking the time to chat with me! Between us Bloggers and Designers there is so much talk about needing a Virtual Assistant, but we can be a little hesitant when it comes to actually hiring one. I was hoping that I could ask you a few questions to really discuss the ins and outs of your job. So, let's get started! What is your official job title?
Katelyn: I am an Online Business Manager, some people might be more familiar with the term Virtual Assistant but typically my responsibilities go beyond that.
P: What were you doing before you became an Online Business Manager, or Virtual Assistant?
K: After graduating from college I was an email assistant for a Men's Apparel company, running their email program. After that I went into website analytics and user experience, and then into a role as their catalog/print manager. The marketing and strategy was fun, but trying to convince older men to purchase clothing was sometimes a stretch in understanding their thought process.
P: Haha! I worked retail for over a decade before having my kids. I can understand the difficulties in trying to figure that out! So, how did you decide to take the leap from "regular" day job to Online Business Manager?
K: After having my first child I quit my job and stayed at home. After a while I realized that I missed having something that was mine that used my brain in a way that I learned in college. I knew that I didn't want to go back to work full time and started to think about skills that I had and what I could create for myself in the industries that I love. I was lucky enough that I didn't HAVE to have a job and it isn't the only income for our family. It isn't a hobby, it is a true business that I am running where I have to stay on schedule and can't miss dates and keep everything organized. I just get to do it from the comfort of my home in the hours that work for my family. Currently it is a part time income for me because of the hours that I choose. As my kids go to school and I have more hours to devote to my business it can grow to something bigger.
P: I love that! Being here for my kids exactly when they need me is one of the biggest perks over here too.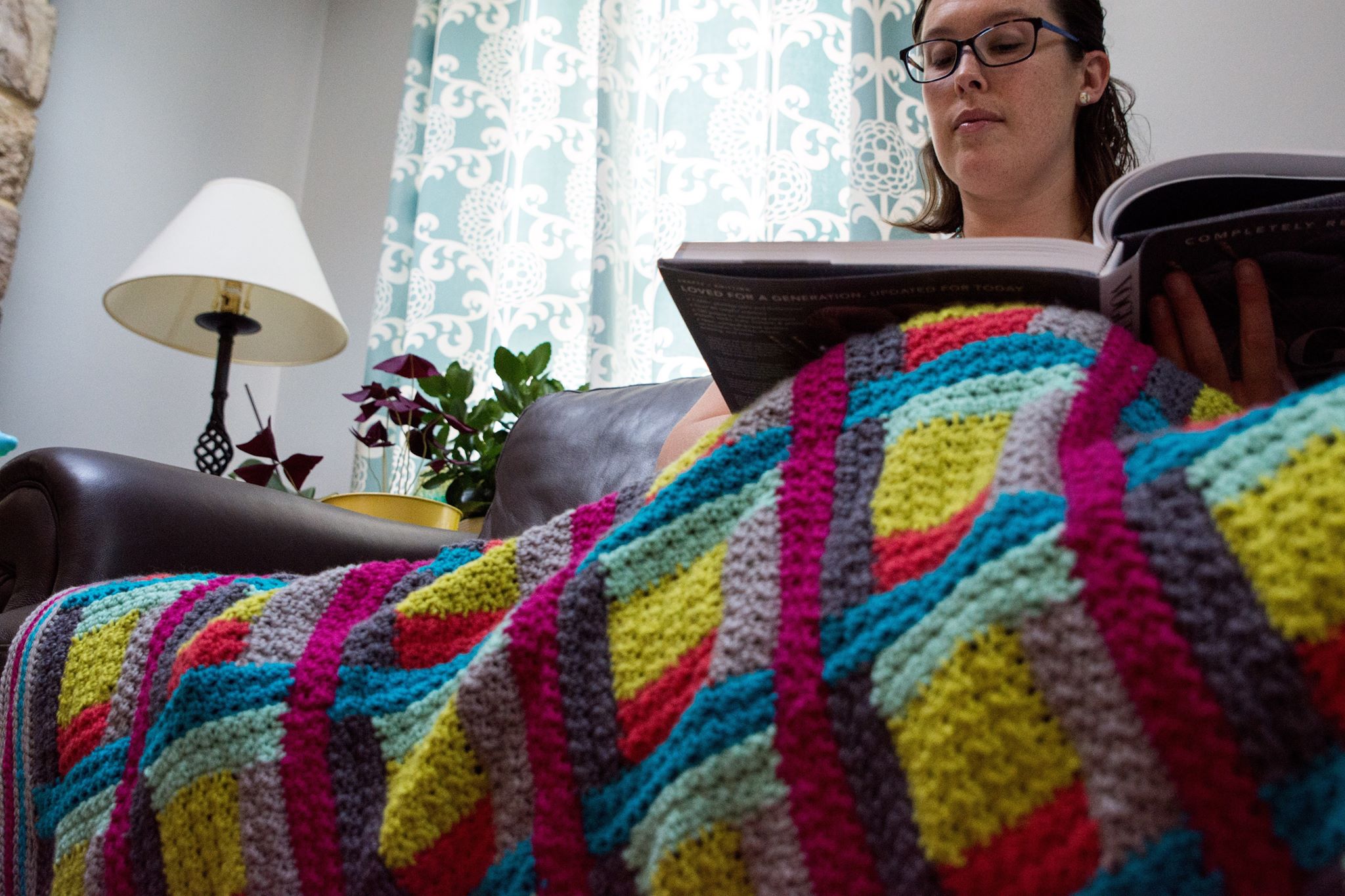 P: What are the major components of your job on a daily basis?
K: The best thing about my work, in my opinion, is that I get to do so many different things. Yes, there are things that I have to do every week but there are also things that are always changing which is really nice for me. Some of the things I do include writing blog posts, creating emails, project management, scheduling and sourcing events, research, customer service and many other things as well.
P: I love that you are able to take on what I might struggle with or find too time-consuming. To be able to spend my time focusing on the areas that give me the biggest return on investment would really be invaluable! Is there anything that you like least about your job?
K: There is no vacation, there is no passing off a job that you don't like doing, it isn't as easy to end your day. Let me take a step back and say that I love what I am doing. I couldn't ask for more in terms of finding something that allows me to use my brain and be in an industry that I love. I get to make so many connections with wonderful people along the way.
The hard part is that I am the only one running the show for my business, just like a designer. Designers hire me so that they can take some off their plate but I don't have anyone else to pass things off to when I want to go on vacation. I either take my work with me or work really hard to make sure everything is done before I go away. Regular jobs get to be done at 5pm or whenever their shift ends but my shift really doesn't end. I work in all of the 5 min breaks I can find, at nap time, after my kids go to bed, on weekends and holidays, whatever it takes to get the job done. Although the work can seem like it takes over my entire day I really do get to set my own schedule. This is the greatest thing and worst thing about my job.
P: I can completely understand that. Prioritizing work and home life can be tough. So, what kind of skills would you consider most important to have to be able to do what you do? Or, what kind of personality best suits this line of work?
K: Really when it comes to what skills you should have will depend on the job that you want to take. There are some designers that are looking for someone that can manage Ravelry and there are others that want you to run their email program. I think it is more important to be a person who is organized and can stay focused and on time. Personally I am a Type A personality. I am very organized, detail oriented and I LOVE planning. I work with Marly Bird and really I am building up all the areas where she is weaker. My job is to make sure that she can keep everything organized so that she can do as much as she does. A VA is really the behind the scenes worker doing the jobs that the designer doesn't want to do or doesn't have time to do.
P: I always wondered how someone like Marly can get it all done! Now we know her secret weapon is YOU! Muah-ha-ha!
Now, if someone wanted to become a VA, or Online Business Manager, where should they start?
K: This is the million dollar question. It really isn't as black and white as getting a regular job. In most cases designers that are looking for help are only looking for a few hours a week to tackle the smaller jobs that they have to do. Think about it, they make their money by designing not checking Ravelry messages. Although checking the messages is important they need to be doing the designing. I would start by looking for someone that you are interested in working with. Someone that seems to be busy and might not be able to get it all done. The designer might make a comment on the FB page that they wish they had help. That would be the person that I would start with.
This is a hard industry to get in to. As a designer as a yarn dyer as a VA it all takes time to get where you want. If you have goals to work with a designer take it slow and give yourself grace until you find the right fit for you. Even if it doesn't happen you will meet some great people along the way.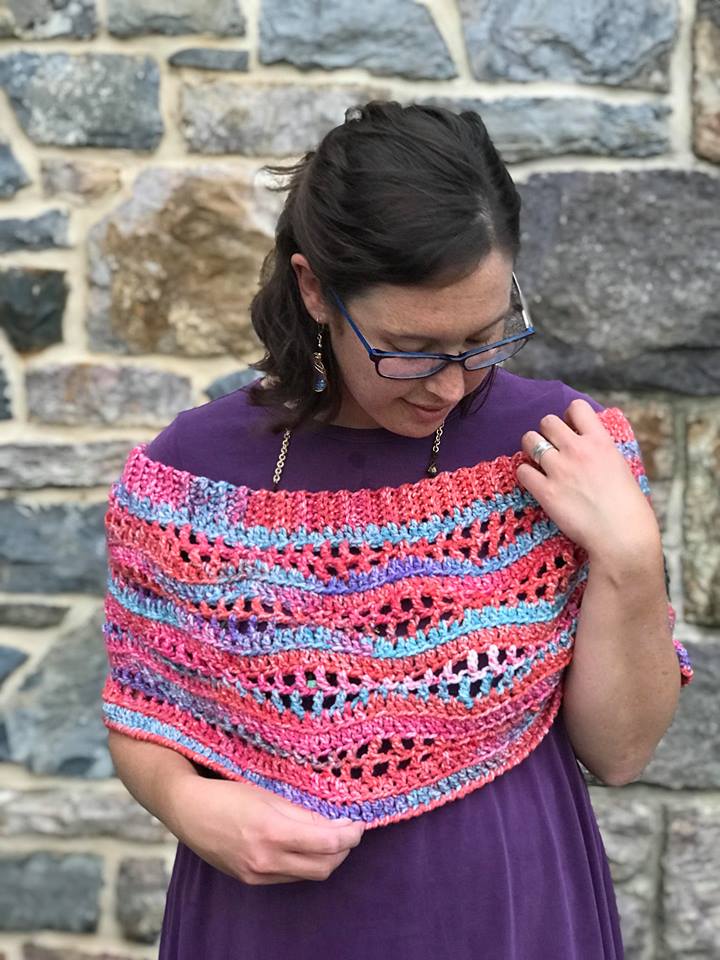 P: How do you see this job changing in the next 10 years?
K: This is a hard question. I say that because my job is dependent on designers continuing to make money and grow their business. If they aren't making money, more than enough to cover their costs and pay bills, they can't hire someone. If they can't hire someone then they are stuck doing it all and they can't really expand to bigger things. It really is like you are chasing your tail. Hopefully more people start to understand what it takes to run a business and are willing to pay a fair rate for patterns and other materials. Just clicking on advertisements and using affiliate links helps out designers a lot to continue to run their business.
Right now I don't think that there are many people who know that someone like me is out there. They don't understand that I can come in and help them run their business and do all the business stuff so they can design. With new social media platforms coming out and designers 'needing' to be in so many places at once I think there is going to be a bigger need for VA's in the future, so long as they can afford it.
P: It definitely requires people to take a hard look at their return on investment. Contacting you about the different ways you can help would be a great start. I was really happy to hear that I can hire you by the hour or by the project to start with. This way we can "test the waters" and see if we are the right fit!
Can you tell me about a project or accomplishment that you consider to be the most significant in your career?
K: I haven't published a book or pattern so I don't have accomplishments like that. I think the biggest thing is just making it known that there are people like me out there that can help make the industry better even though I don't contribute in the way of designing patterns. Showing designers and the every day yarn lover that a crochet/knitting business is way bigger than one person and that it needs to be treated that way is an accomplishment. It helps to shed light on why patterns are never truly "free" when you think of everything that goes into them.
P: I love that! The number of hours that go into the smallest and easiest of patterns is incredible.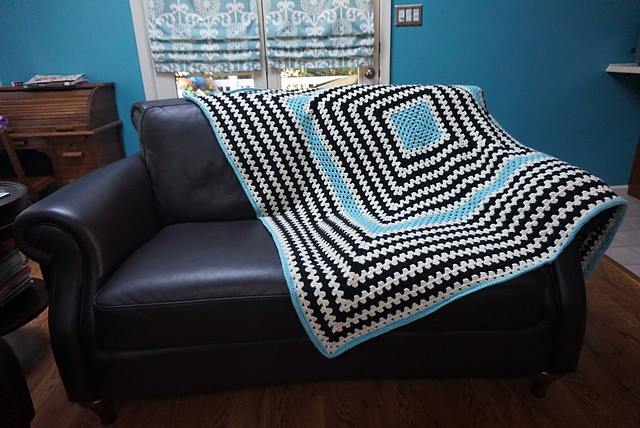 P: Is there something in this line of work that you have not yet taken on that you would LOVE to do?
K: Really I am living the dream. Sorry to sound cliché and I am not trying to brag. I followed Marly for a long time before I got the chance to work with her. I had always wanted to work with her and then it just fell into place. If I weren't working with Marly I think that I would want to work for a yarn dyer or an online yarn company.
BONUS QUESTION:  
P: You're a new addition to the crayon box. What color would you be and why?
K: I would be ocean waves (a teal blue color-think Caribbean blue waves). There is nothing better to me than getting to sit on the beach and hear the waves. Yarn and the beach are my happy places.
P: Katelyn, thank you so much! I really think this will shed some light on what a VA does, how to get started in this line of work, and why a VA might just be the missing link a Designer and Blogger like me is looking for!
If you would like to contact Katelyn you can contact her on RAVELRY or INSTAGRAM.
If you haven't yet, I encourage you to sign up for my newsletter to guarantee that you never miss another interview, tutorial or pattern release!
Until next time!